AbstractArt's Music Racer 2000 is coming to the Ultra platform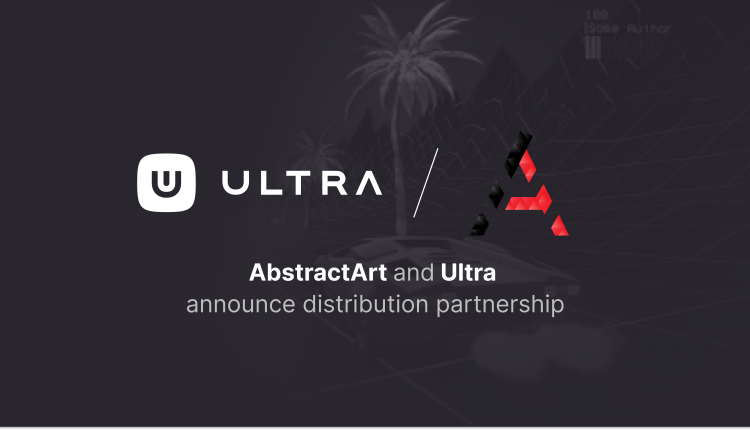 Ultra, the blockchain-based publishing platform, has announced that it is partnering with AbstractArt, bringing its flagship title – Music Racer 2000 – exclusively to Ultra.
Music Racer 2000 will see the green light for release in May 2022 on Ultra Games. Players will be able to use Ultra's marketplace functionality alongside the game when the app is launched, which will allow players to buy and sell digital goods like weapons, mods, skins, and more.
As an ecosystem for a growing library of games, Ultra's platform and ecosystem are made all the more valuable by the partnerships that it secures, and it has landed exclusive publishing rights of some impressive hard hitters. Together with a digital asset marketplace, players will be able to earn any number of an expanding library of NFTs to hold, use and trade on the market.
Joining in on this ecosystem, Music Racer 2000 will feature a wide range of unique NFT cars to buy, sell and race, with the opportunity to win in-game rewards and prizes too. The game also gives users the chance to rent out their cars to win a share of their rewards and prizes.
"Music Racer is a game that is enjoyed by millions of players all around the world and it was extremely important that we found an appropriate platform to work with as we venture into the blockchain gaming space. After hearing Ultra's vision, it did not take long for us to come to a decision that Ultra is the ideal partner to help build out our NFT Play-to-Earn (Music Racer 2000) and we're incredibly excited about the future," said Pavel Foxx, Lead Game Developer at AbstractArt.
Find out more about Music Racer 2000 right here:
And continue the discussion in our Telegram group, and don't forget to follow BlockchainGamer.biz on Twitter and YouTube.