NexBloc and Arcade Network partner up to bring their domains into the metaverse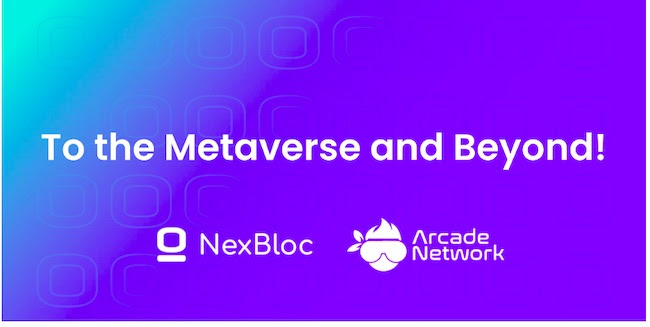 NexBloc, the next-gen internet project, has announced that it has partnered up with Arcade Network, a decentralised platform providing cross-border interoperability for digital assets online.
In tandem with this partnership, NexBloc will be accelerating its development on top of Polygon, both to provide greater value for Arcade Network but also to offer greater efficiency and scale for users. Meanwhile, Arcade Network would benefit from NexBloc's approach to providing a digital hierarchy through its Blockchain DNS solution (bDNS).
Dana Farbo, Founder of NexBloc, stated, "domain naming with human-readable names has proven to be the preferred method of using a web-based environment. As people, we understand this system rather than a hash-based or other naming convention. NexBloc will use our omnichain platform to extend the Polygon development for Arcade Network and build a specific environment for cross-metaverse assets."
While NFTs operate within the blockchain ecosystem, it only offers a form of ownership. With NexBloc's bDNS system, users would be able to set up a domain structure such as .arc which can act like a website that holds any number of connections to assets.
Arcade Network Founder Chinka Gupta added, "Using NexBloc's bDNS, we will be able to add significant value to our ecosystem partners and further our mission of creating metaverses on the fly using ArcVerse. We will bring out new tools specific to the gaming world using domains, NFTs and applications that allow for an interconnected world in Web 3.0."
Find out more about both NexBloc and Arcade Network.
And continue the discussion in our Telegram group, and don't forget to follow BlockchainGamer.biz on Twitter and YouTube.