Warner Music Group joins The Sandbox Metaverse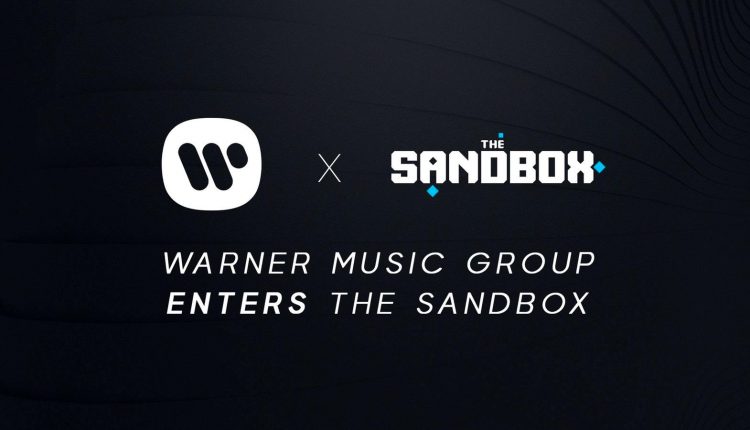 The Sandbox has announced a new partnership with the global music company Warner Music Group, bringing it into its ever-growing blockchain metaverse. A combination of musical theme park and concert venue, WMG LAND will feature concerts and musical experiences featuring WMG's leading roster of artists.
"Our partnership with The Sandbox adds a new layer of possibility in the metaverse, with the ownership of the virtual real estate," said Oana Ruxandra, Chief Digital Officer & EVP, Business Development at Warner Music Group. "As a first-mover, Warner Music has secured the equivalent of beachfront property in the metaverse. On the LAND, we'll develop persistent, immersive social music experiences that defy real-world limitations and allow our artists and their fans to engage like never before."
Warner Music Group has become the latest major entrant into the metaverse and The Sandbox's, in particular. WMG has now joined Snoop Dogg, Deadmau5, Adidas, Atari and more.
"As a former entertainment executive, I'm very excited to have one of the biggest music companies in the world with some of the most talented artists joining The Sandbox to create talent-oriented experiences," said Bertrand Levy, VP Global Partnerships of The Sandbox.  
Under the partnership, The Sandbox will work with WMG to create and host new and innovative music experiences on its platform. Doing so will offer unique, bespoke experiences for WMG's growing list of artists; allowing them to offer their fans experiences beyond what is possible at a real-world concert. Having this kind of potential will also empower WMG artists to engage with their fans, and generate new revenue streams through the medium of virtual entertainment.
In order to commemorate the new partnership, The Sandbox will also be hosting a LAND sale in March 2022 – which enables music fans to buy lands close to WMG's virtual property.
And continue the discussion in our Telegram group, and don't forget to follow BlockchainGamer.biz on Twitter and YouTube.