Monsta's 'Mad Mecha' is coming exclusively to The Sandbox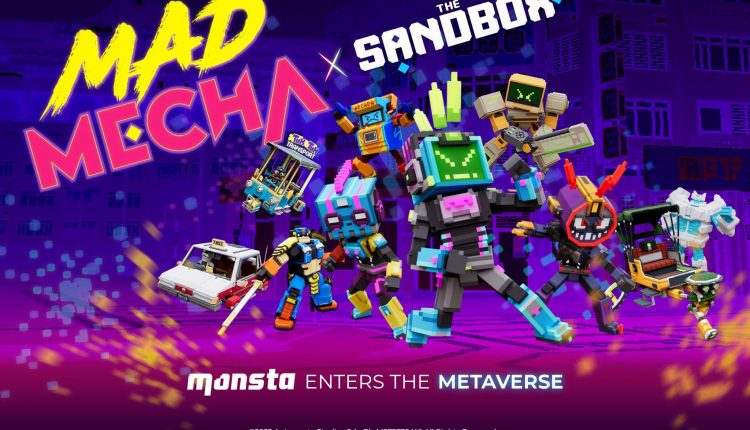 As just one of its growing list of partnerships, the character media company Monsta has become the latest to join The Sandbox metaverse. As part of this exclusive partnership, players and creators on The Sandbox will be able to enter a high-tech robotic universe within its own plot of land.
In order to commemorate this new partnership, users will be able to purchase unique plots of land in close proximity to where Monsta's virtual experience will be.
As for the plot of land itself, Monsta's Mad Mecha will launch players into a high-tech world of exiled robots. In order to succeed, players will need to help one of these exiles survive and escape the planet by navigating robot cities and competing in the colosseum.
"We are excited to bring the Mad Mecha project into the immersive gaming metaverse of The Sandbox. We believe that Mad Mecha has the potential for immense growth on this platform, especially with such a passionate and dedicated community. It will offer a unique experience for both our existing and future audience base, very different from our previous projects," said Kee Yong Pin, Monsta's Co-founder and Chief Operating Officer for the upcoming Mad Mecha project.
He added, "We can't wait to introduce our lineup of stylish collectable robots. We have a lot of ideas and are working eagerly on various digital collectables for The Sandbox community."
For The Sandbox, Mad Mecha and Monsta are just the latest in an ever-growing list of major brands hitting its metaverse. Just recently, it was also announced that Ubisoft's Rabbids would be part of the game too.
Find out more about Monsta, and its Mad Mecha project, by visiting the website here.
And continue the discussion in our Telegram group, and don't forget to follow BlockchainGamer.biz on Twitter and YouTube.