Chillchat closes $1.85 million in investment led by Solana Ventures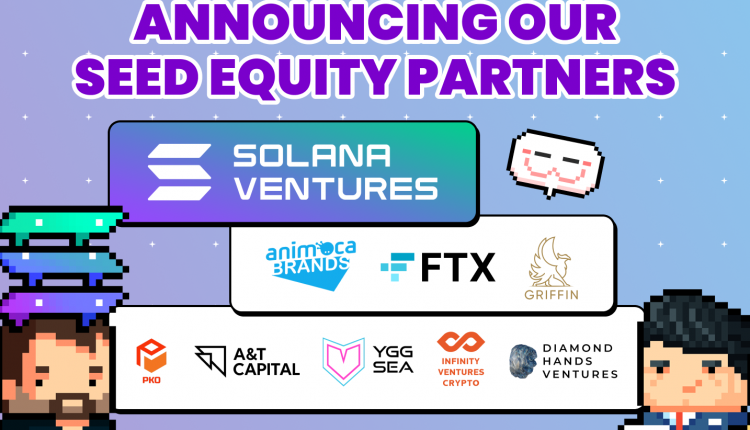 The Solana-powered pixel art NFT marketplace, ChillChat, has managed to secure more than $1.85 million in seed investment, led by Solana Ventures – the blockchain's venture fund.
Referred to as 'Roblox meets pixel NFT art', ChillChat earned the interest of Solana Ventures, alongside a string of major VC names, including FTX Ventures, Animoca Brands, Griffin Gaming Partners, A&T Capital, YGGSEA, and more.
Head of Games Business Development at Solana Labs, Johnny Lee explained that it was the technical know-how and creative direction that made ChillChat such a tantalising project for Solana to get wrapped up in.
"Chillchat stands out in its model where players not only have the option of 'play to earn' but to also use their imagination and 'create to earn.' We believe Chillchat will be an important leader in the Web3 space as it becomes part of mainstream 'social gaming' in the near future."
Established as a 'Create2Earn' platform (hence the earlier comparison), ChillChat aims to put the investment to good use, firstly by expanding its growth and product teams, and develop its range of Web3 tools and infrastructure. Considering the fact that it's aim is to develop a readily accessible 'pocket metaverse' for users across mobile and desktop, they're areas of focus that certainly need the cash injection.
ChillChat – Solana Success Story
ChillChat has been on an impressive trajectory over the first quarter of 2022. On January 21st, for example, it kicked off its now successful Public NFT sale – selling 1,000 of its unique 'origin' series of characters. Over the span of weeks, their floor price jumped from 2 SOL ($240) to 37.5 SOL ($4,000) and even more on secondary markets.
in conjunction with this new infusion of capital, ChillChat will also kick-start its public auction of 350 of its Origin NFTs as part of a 35-week auction program. Every Friday, the team will put 10 Origins up for auction, which will be held on Magic Eden (more information here), along with other major NFT marketplaces.
For more information about ChillChat, visit the website here.
And continue the discussion in our Telegram group, and don't forget to follow BlockchainGamer.biz on Twitter and YouTube.