Former President Trump comes to the world of NFTs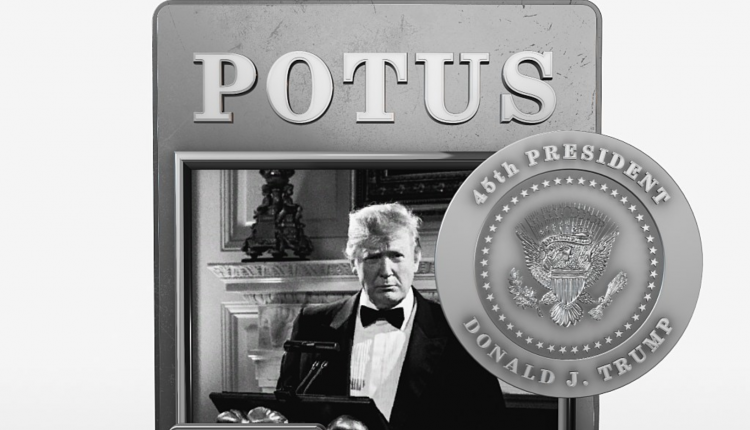 While his presidency is one fraught with controversy and fiercely divided opinions, the former President Donald Trump has become the latest to enter the metaverse with his own line of Non-Fungible Tokens.
As a celebration of the Trump Presidency, the collection is made possible through USAmemorabilia.com and powered by Parler – the challenger to mainstream social media platforms.
The POTUS Trump NFT collection brings together 10 pieces of original artwork, commemorating major moments in the Trump administration, and is limited to 10,000 NFTs.
On the subject, the former First Lady, Melania Trump, had the following to say on the creative direction of the NFT series: "I am proud to expand upon my NFT platform and am honoured to be able to recognize important moments in our Nation's history. I look forward to collaborating with others to offer truly special, authentic parts of US history."
According to the press release, and subsequent announcement on Parler, the POTUS Trump NFT collection consists of the following:
45 Mount Rushmore Platinum (edition of 1,000)
45 Mount Rushmore Gold (edition of 1,500)
45 Liberty Platinum (edition of 1,250)
45 Liberty Gold (edition of 1,750)
45 White House Platinum (edition of 750)
45 White House Gold (edition of 1,500)
45 Air Force One Platinum (edition of 500)
45 Air Force One Gold (edition of 1,000)
45 First Lady Platinum (edition of 250)
45 First Lady Gold (edition of 500)
Built on top of the Solana blockchain, each of these NFTs cost $50. For more information about the series, visit the website here.
And continue the discussion in our Telegram group, and don't forget to follow BlockchainGamer.biz on Twitter and YouTube.