Spielworks launches Season One of its Wombat Dungeon Master NFT game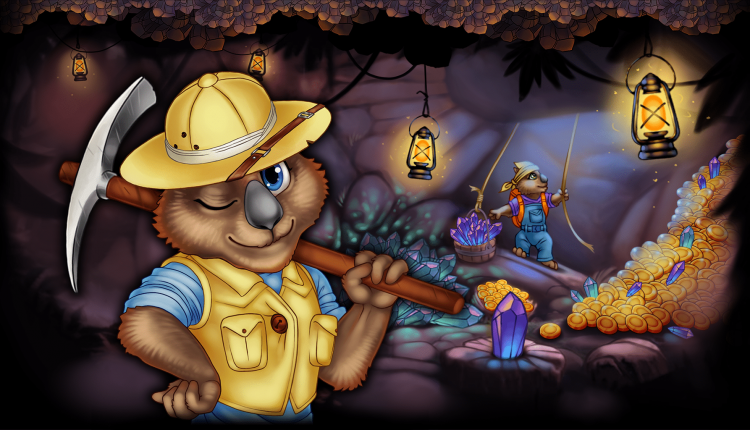 As a blockchain startup company, specializing in gaming and decentralized finance (DeFi), Spielworks has launched the first season of its NFT title – Wombat Dungeon Master. Operating as a multichain game, season one follows quickly on from the game's beta test and offers players deeper game mechanics, including equipment management and character progression.
Currently available on EOS and WAX blockchains, Wombat Dungeon Master is an NFT hunting game, featuring a range of unique NFTs from numerous projects that are directly from or partnered with Spielworks. The game itself offers players an engaging, interactive and highly accessible title for experienced and new users alike.
It is this accessibility that proves vital for Spielworks, as its CEO, Adrian Krion, points out.
"NFT games are a rapidly expanding market, and visibility is crucial for sustaining their meteoric rise… Wombat Dungeon Master brings just that to the table, while also granting more utility to NFTs players already hold with its staking support. We are thrilled to see how many players joined the public beta and look forward to bringing gamers more gameplay elements and features in future updates."
When it comes to the game itself, and much like other blockchain titles, the NFT items have a direct effect on the dungeon run by providing buffs to a Wombat's stats. For example, NFTs can boost the player's mining power – increasing the rewards and experience a player can earn. Others can reduce the time needed to complete a dungeon. Varying in level and rarity also means that their effectiveness depends on how rare the items are.
Celebrating Season One's launch, Spielworks held a Genesis item pack sale. It offered players 50 Diamond and 500 Basic packs containing multiple items of various rarity levels. All packs sold out one second after the sale went live, propelling the Genesis collection into the top five on the WAX blockchain shortly after the event.
Find out more about Spielworks and Wombat Dungeon Master by visiting the website here.
And continue the discussion in our Telegram group, and don't forget to follow BlockchainGamer.biz on Twitter and YouTube.