DeFi Kingdoms partners with Ramp to take in-game payments to the next level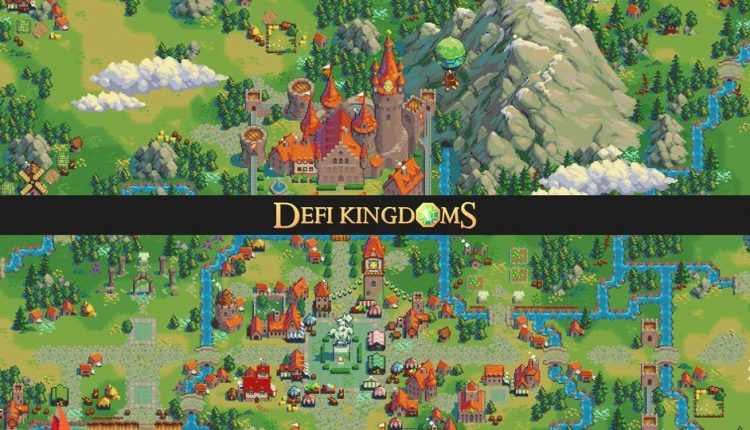 DeFi Kingdoms has teamed up with the crypto payments platform – Ramp – in order to enhance in-game payments for players. Developed on top of the Harmony blockchain, DeFi Kingdoms brings NFTs and blockchain to a nostalgic, pixel-art, fantasy game.
The DeFi Kingdoms ecosystem includes a game, an exchange, a native token, hero Non-Fungible Tokens (NFTs), and a liquidity pool. It's proven widely popular already; having generated over $1.6 billion in transactions in January this year alone. This impressive transaction volume makes the introduction of Ramp as a partner even more interesting for this year, as it implements its cross-chain expansion to Avalanche.
This partnership would allow for DeFi Kingdoms players to enjoy an increased range of fiat-to-crypto payment options; boosting accessibility. Specifically, it gives players a fast and secure means of making in-game purchases on Harmony ONE.
Ramp has partnered with the world's most popular NFT-based games, including Axie Infinity and fantasy football game, Sorare. In the case of Axie Infinity, Ramp's integration saw onboarding times fall by 90%, while reducing costs to the end-user dramatically. Meanwhile, Ramp's integration on Sorare made the process of buying cards 40% faster and more streamlined than before.
"Combining NFTs with the creation of virtual worlds is hugely appealing to gamers. DeFi Kingdoms does this beautifully. Yet barriers to the mainstream adoption of play-to-earn games remain high when the user experience is slow and complex. Players want to top up instantly inside their wallets or dApps, and that's exactly what Ramp facilitates," said Jacques Whales, Chief Meta Officer at Ramp.
And continue the discussion in our Telegram group, and don't forget to follow BlockchainGamer.biz on Twitter and YouTube.