Starbucks Join Big Brands Making NFT Moves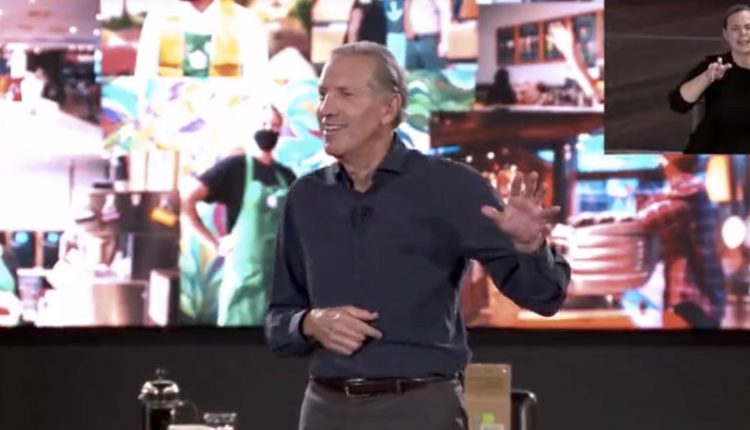 Even the world's biggest coffee vendor wants a piece of the action
Billionaire entrepreneur and Starbucks CEO, Howard Schultz announced on April 4th in an Open Forum that the company is planning to enter the NFT business in late 2022…
Quite what/how the world's biggest coffee company plans to do with NFT tech is anyone's guess but always keen to expand the empire and make a dollar, Shultz made it clear that there was no way that Starbucks would get left behind, making the move into the NFT game "sometime before the end of this calendar year."
During his speech, Schultz asked the audience if they had heard about NFTs. He also asked how many of them had ever been involved in NFTs or participated in NFT investments. Although the audience was practically silent, Schultz went on to elaborate that the ecosystem was young and that Starbucks had the best tools and collections to delve into this new ecosystem.
A cup of NFT…
He stated, "If you look at the companies, the brands, the celebrities, the influencers that are trying to create a digital NFT platform and business, I can't find one of them that has the treasure trove of assets that Starbucks has from collectibles to the entire heritage of the company."
Just as Schultz pointed out, Starbucks is more than a simple beverage brand. The company also has years of tradition, history and collectibles from all around the world that bests anything a single digital artist could create.
In other words, if Starbucks sets its mind to it – and the intent seems to be there – the company could create one, if not the best-known NFT marketplaces in the world. And imagine such a brand partnering up with giants such as Budweiser, Coca-Cola or Pepsi-Cola to do the same…
Get set for digital extensions of big brand's existing collectibles such as bottles, cans and special editions of their favourite beverages.
Starbucks' valuation currently sits at around $96.7 billion while that of OpenSea – the emergent NFT marketplace giant founded in 2017 – has surpassed $13.3 billion. So it's no surprise that many large companies have been eyeing NFT tech with envy. 
One thing's for certain. Starbucks won't be the last big name brand to enter the market.