The Sandbox teams up with Slipknot to kick-start its 'Knotverse'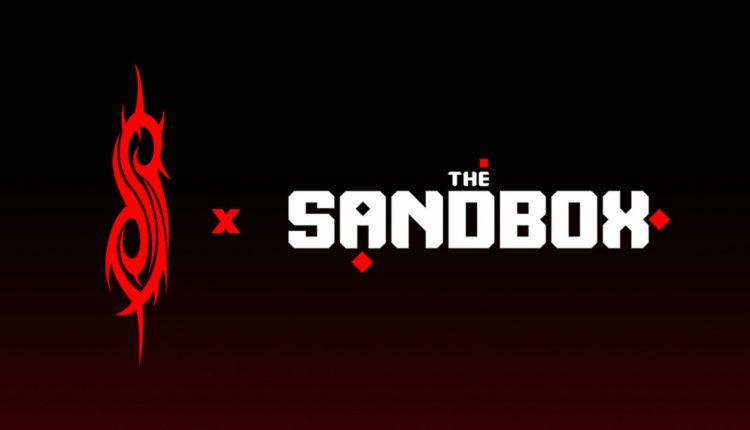 Maggots rejoice (or complain, depending on your views on blockchain), as Slipknot is coming to blockchain in a new partnership with The Sandbox.
Dubbed the 'Knotverse', it'll stand as a 'one-of-a-kind meeting place for heavy music culture' within The Sandbox. More specifically, it'll function similar to how fashion lines operate on the Metaverse; a hub for concerts, events, meetups and more.
The KNOTVERSE roadmap will see unique NFTs and generative collections, plus metaverse concerts, gaming experiences, fan experiences, unique collaborations, wearables and much more. It will ultimately offer fans of the heavy culture utility through unique access to new music, IRL events, festival experiences, merchandise, gear, masks, and more.
KNOTVERSE is thematically tied to Slipknot's self-curated, destination festival brand and media site, knotfest.com, an immersive, dark carnival event that spans the globe. The KNOTVERSE LANDS in The Sandbox will inherit the festival's dark carnival theme and integrate more than 20 years of Slipknot themes and imagery, authentically recreated in voxel form.
The decision to venture into the metaverse came from a desire to take Slipknot's already unique culture and experiences into new avenues. And, in doing so, bring together a unique mixture of metal officiandos and technologically bullish players.
"Slipknot has always been about creating new experiences, and opening KNOTVERSE as a shared space is a continuation of our culture as a collective that includes our fans," said M. Shawn "clown" Crahan. "Everyone who's ever attended Knotfest, or wanted to, now has an open door to step into a digital version of the experience in The Sandbox that's live 24/7."
Slipknot is the second major metal/hard rock group to venture into the Sandbox. Before them, Nabiya, the boutique-style studio, has reliably worked with Avenged Sevenfold to create its own series of NFTs.
Non-Fungible Tokens have had a profound impact on the way that artists can engage with their fan base, so it makes sense that Slipknot would look to strengthen ties with its community.
The Knotverse is already ready for people to check out, visit the site online here.
And you can continue the discussion in our Telegram group, and don't forget to follow BlockchainGamer.biz on Twitter and YouTube.