Star Atlas and The Sandbox collaborate to bring together two metaverses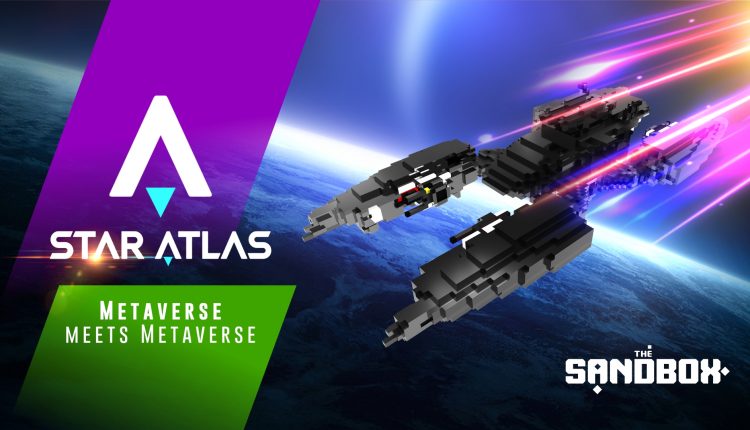 Star Atlas, a next-generation metaverse experience has announced a new partnership with The Sandbox – the virtual metaverse and subsidiary of Animoca Brands. The partnership itself brings together two unique metaverse environments, as well as the launch of the Star Atlas VoxEdit contest.
"We are proud to be partnering with Star Atlas and are excited to develop new projects with the franchise," said Sebastien Borget, COO of The Sandbox. "This contest is the beginning of a new bridge linking metaverses to each other, with the goal to bring more content and cross-platform integration to both of our audiences. We can't wait to see the amazing assets that our communities will create!"
Boasting AAA graphics made possible through the use of Unreal Engine 5, powered by the Solana blockchain, and future interoperability between it and Ethereum. Since last year, the company has brought many unique NFT products to market, including playable spaceships, that have allowed Star Atlas to generate nearly $200 million in revenue to date.
StarAtlas joins over 200 existing partnerships including Paris Hilton, Snoop Dogg, Adidas, Gucci, Warner Music Group, Ledger, HSBC, Ubisoft, The Walking Dead, Deadmau5, Steve Aoki, The Smurfs, Care Bears, Atari, ZEPETO, and CryptoKitties, all following The Sandbox's vision of empowering players to create their own experiences using both original and well-known characters and worlds.
Be sure to visit Star Atlas website here, or join a faction here.