NFT.NYC: TIME Seeks Designers To Build TIME Square in The Sandbox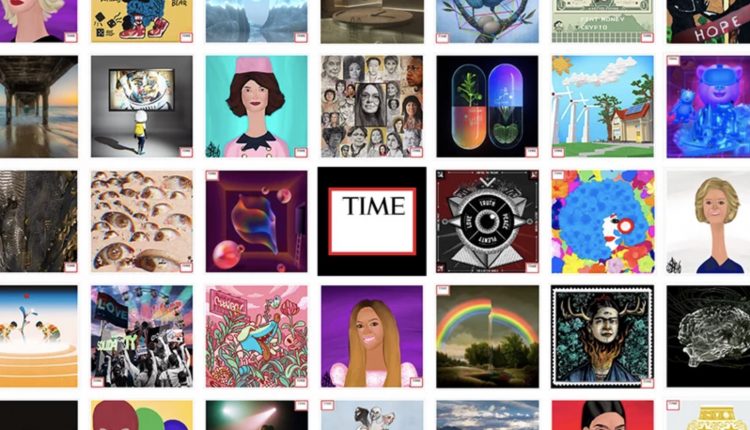 Architects wanted: Times Square to be reimagined in The Sandbox as a 'virtual hub' for holders of TIME's new NFTs
These days, long-established media empires can no longer rest on their reputations in the face of moving trends and audiences. Seems that increasingly these venerable, highly-respected giants are made to jump through ever tightening hoops in order to maintain, entertain and surprise an ever more petulant audience.
Step up TIME magazine. Established in 1923 as a print brand they're fast becoming one of the prime movers for pouncing catlike on whatever new digital mouse that dares spring from their skirting board. Thus, following the September 2021 creation of the TIME brand's TIMEPieces (their NFT community initiative of four digital art collections) now Grandfather TIME is developing TIME Square – TIME's first foray into the metaverse.
Created in The Sandbox on land already purchased by the so-obviously-on-it digital TIME team, TIME Square will become "a destination for convening, art and commerce, inspired by the visual spirit and energy of the iconic neighborhood [Times Square] in [real life] New York City."
We built this city on NFTs
TIME Square aims to be the cultural centre for the metaverse in the same way that the real-world road junction deep in NY City has become the same for today's bustling, ever-evolving physical cultural landscape.
Revealing the partnership during The Sandbox event at NFT.NYC (where better?) TIME President Keith A. Grossman said. "Our goal is to create a destination that will be the heart of the metaverse. Since launching TIMEPieces in September 2021, we have focused on developing a community in Web3 that benefited from the incredible 100-year legacy and access TIME has established."
TIME Square will effectively become the location to house "unique experiences" exclusively for TIMEPieces holders. The destination will also provide "virtual access to discussions, events, screenings of TIME Studios projects and educational experiences."
Digital world – Actual job ad
And the surprises don't end there. Grossman also announced what is effectively a competition for the smartest (and most TIME-appropriate) Web3 designers to step up and design their world for them. "We are thrilled to now tap into that community as we seek to find the architect to design TIME Square in the metaverse, as we create an immersive experience with The Sandbox that provides a natural bridge between the virtual community of TIMEPieces, the historical coverage and global relationships of TIME, the unique IP coming from TIME Studios, TIME for Kids, and our real-life events," he continued.
"TIMEPieces is turning to its vibrant community and metaverse enthusiasts worldwide to identify a visionary architect to recreate and reimagine the destination as a voxel creation."


TIME President Keith A. Grossman
"The Sandbox is often viewed as a 'virtual Manhattan,' a vibrant space alive with culture, entertainment, and brands, where anyone can discover, learn, work, meet new people, play, dance, and find amazing new opportunities," said Sebastien Borget, COO and Co-Founder of The Sandbox. "By partnering with TIME, we're adding TIMEPieces as the beating heart and soul of this virtual Manhattan, where a design call for a virtual architect will be held in TIME Square, a place in our creative metaverse for brands and creators."
We can't wait to see what the teams at Animoca Brands and The Sandbox, an as yet unlocated and un-named winning designer and a media property as rich, culture-driven and agile as TIME can come up with.