WeMade officially unveils its synthetic token – Reflect (RFT)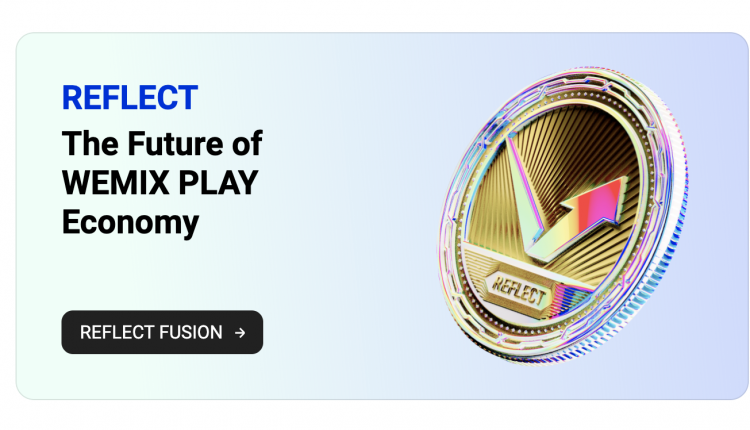 WeMade has launched Reflect – its synthetic token designed to unite disparate game coins and integrate a wide range of game economies within WEMIX PLAY – the company's gaming ecosystem.
As part of the company's Reflect Alliance – a membership-based collection of games on top of the WEMIX PLAY platform, the RFT token represents the latest step on a path to closer integration between these games and developers.
Along with this closer integration of economies, the RFT token also serves as an interoperable form of an airdrop. How that works is that anyone who wins RFT tokens would automatically become eligible to claim new coins for any game that is on or onboards onto WEMIX PLAY.
Any game coins are then stored via Fusion Depot, which serves as a central engine for minting and burning RFT. According to the team, there are three functions it has:
Fusion – This is the process of converting in-game coins into new RFT tokens.
Fission – Referring to the process of converting RFT tokens into game tokens.
Heritage refers to the 5% of game coins left behind after the Fission process. These are subsequently added to the total game coin volume of the Fusion Depot.
Along with the RFT and Fusion Depot, WEMIX also offers a new staking solution – Stake360, which offers four staking pools with different intervals. These are increments of 90, 180, 270 and 360-days. Upon expiring of the staking period, users will get one of the following WEMIX CREDIT rewards:
200,000 for 90-day staking
500,000 for 180-days
1.1m for 270-day
2m for 360-days.
For more information, visit the WEMIX PLAY website.