Swissborg Ventures joins in a $12 million seed round for the Cross the Ages NFT game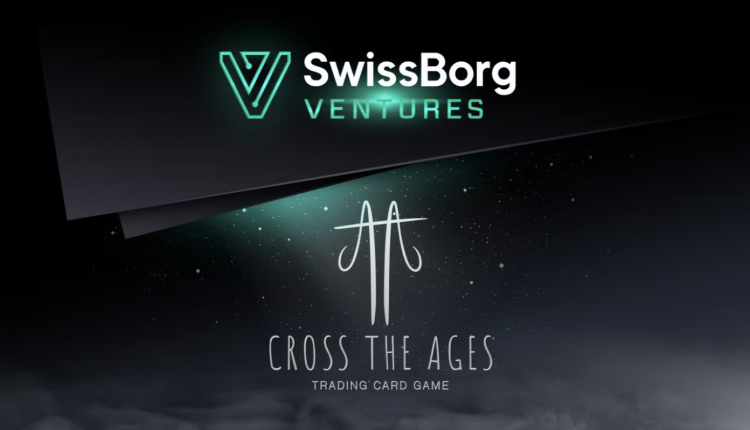 In a blog post by SwissBorg Ventures, the company announced that it had joined a new seed funding round for the NFT game Cross the Ages, which has successfully brought in $12 million. SwissBorg has joined the likes of other industry giants like Ubisoft, Animoca Brands, Polygon, The SandBox, Cypher Capital, GD10 Ventures, and Fundamental Labs.
Managing Partner for SwissBorg Ventures expressed that Cross The Ages' take as an NFT collectable card game is what sold the company on its long-term development:
It [Cross The Ages] is truly unique – Cross The Ages are on a path to becoming the next revolutionary NFT collectables card game that will take the blockchain gaming world by storm. The game is ON!"
Set as fantasy meets science fiction, Cross the Ages takes inspiration from both for its world, seven-book saga (which is free to read), and NFT cards.
Developed on top of Polygon, players will be able to collect, arrange and develop their in-game deck, using any combination of NFTs at their disposal. What's more, players also have the option to convert their digital cards into physical ones.
Coming from a 140-strong team, Cross the Ages' art department also consists of 70 veterans who have previously worked under major names like Game of Thrones, Star Wars, Lord of the Rings and Harry Potter. Knowing this artistic pedigree, the game is well-placed for high-fantasy meets science fiction.
Even now, the game and studio have cultivated a loyal following of over 400,000 members across platforms while also being awarded 'GameFi Project of the Year' at the 2022 AIBC Awards.
For more information about the game, check out the website.