Mighty Bear Games secures $10 million in funding for Mighty Action Heroes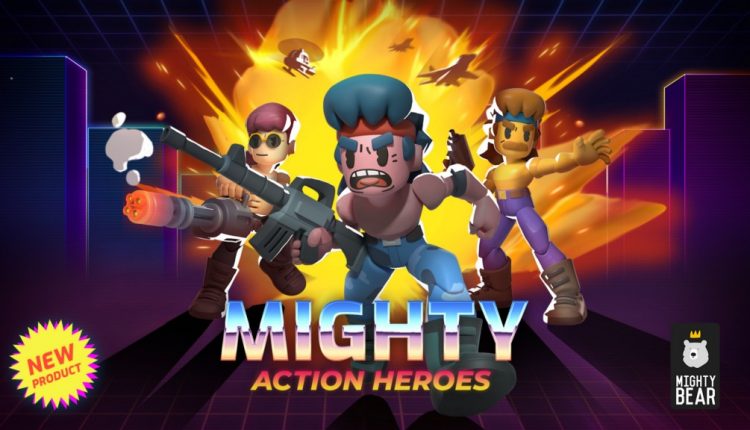 Mighty Bear Games, the 60-strong game development studio from Singapore, has announced a successful raise of $10 million in funding for its new action figure title – Mighty Action Heroes.
Leading the in-game token sale was Framework Ventured, followed by significant follow-on investment from Spartan, Dune Ventures, Sanctor Capital, Polygon and many others.
Simon Davies, Mighty Bear Games' CEO, has laid out that the company's newly developed blockchain division will strike a balance between immersive mobile gaming, with the perks of a blockchain-backed economy.
"Our approach to Mighty Bear Games' blockchain division is and always will be games-first and fun-focused, with ways for players to own assets and earn from them built naturally into the game experience. We're proud to be backed by such a stellar line-up of investors who have the conviction and foresight to be supporting teams in this 'bear' market. They are truly are the 'mighty' ones."

Simon Davies, Mighty Bear Games CEO
Being part of some already impressive growth from the team, the new funding will go directly towards the continued development, staffing and marketing for Mighty Action Heroes. Of course, comprising a team of industry veterans from companies like Ubisoft, Lucasarts, Disney and more.
Along with this institutional experience, the studio has proven itself a workshop of well-known mobile app games, while also proving an attractive partner for leading IPs and platform owners.
Inspired by all of the tropes and aesthetics of action heroes from the 80s to present day, Mighty Action Heroes is the company's own take on the battle royale genre. Built on top of Polygon, the game will allow players to fight in real time against up to 59 players per round.
In addition to leveraging Polygon's solution, the studio will also receive additional support from Polygon Studios through funding, marketing, technical advice, strategy and ecosystem support.
According to Davies, Mighty Action Heroes will be launching later this year. For more details about the company and its debut game, visit the website.