Emergent Games launches Genesis 0 CryptoTag NFT series for Resurgence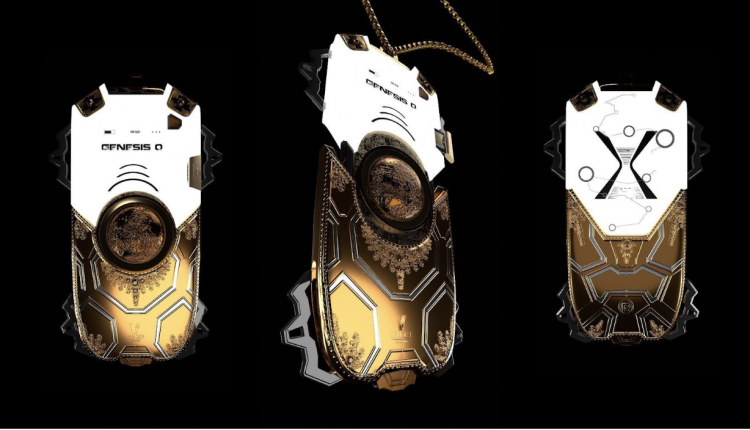 Emergent Games has officially launched its unique range of 1,000 limited edition Genesis 0 Cryotag NFTs for its highly-anticipated MMORPG – Resurgence. The NFTs themselves are only available through an invite-only mint and confer access to a private Discord server, including future airdrops for tokens and NFTs.
"Today's first-generation Cryotag drop represents a fundamental step in building a community that puts players first," says Ian Hambleton, CEO of Emergent Games. "We have a vision for Cryotags to transform alongside Resurgence's narrative, and plan to introduce new functionalities according to what we hear from our earliest supporters."
He adds: "Gen 0 Cryotag owners will be instrumental throughout the development process. We can't wait to learn and grow alongside them as this ambitious AAA experience comes to life."
Resurgence's first NFT drop gives players a special chance to be part of the game's central framework. As a part of the community from the outset, members will be able to have a say over every aspect of the project. Cryotags' utility and purpose will evolve alongside Resurgence's narrative and are designed to continuously reward early supporters as they embark on their journeys through a post-apocalyptic world.
As an NFT series, the Cryotags reflect their high level of in-game functionality. While other NFTs place a premium on aesthetics, Cryotags are designed to be upgradable with processors, SIM card slots, even USB ports.
Some of these NFTs also serve as a constant reminder that time is running out – adding to an environment of tension.
Players that have missed out on the invite-only mint have a chance to get their hands on a Gen 0 Cryotag via Resurgence's alternate reality game (ARG) The End, but only for a limited time. Follow Resurgence on Twitter or join the studio's Discord channels for updates on Cryotags and other NFTs.
The End itself plays out as a highly interactive story-living experience, introducing key characters, places and politics. Set in the near future of a lost battle against climate change, The End immerses players in a world where extreme crises unravel leading to the dystopian world of Resurgence.
Revelation, a hacker sim, and Priority One, a single player survival horror game, are both slated to launch in 2023. The Thaw, a multiplayer survival game, will launch in 2024. The Thaw will eventually become Resurgence, and its first MMO content will be called The Infernal Frontier. The Resurgence franchise is planned to last well into 2025 and beyond.