WeMade and UNICEF announced a new partnership to support the "100 for 100" project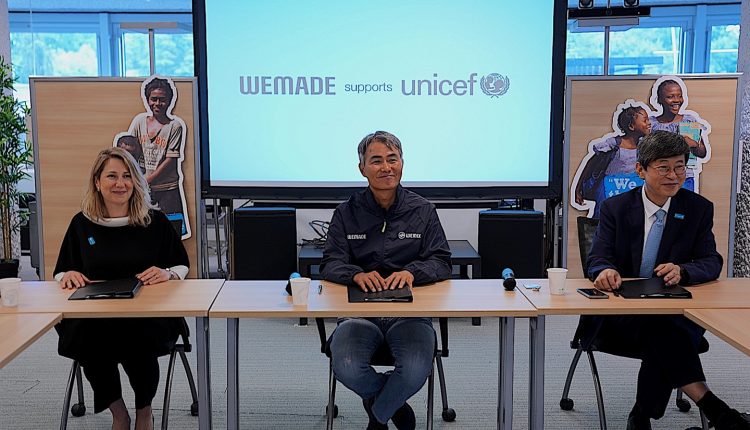 WeMade announced a new partnership with UNICEF and its Korean Committee on August 23rd to support its "100 for 100" education project.
At UNICEF headquarters in Geneva, Switzerland, the two took part in the signing ceremony between WeMade CEO Henry Chang, Carla Haddad Mardini, UNICEFs director of private fundraising and partnerships, and Key-Cheol Lee, executive director of the Korean Committee for UNICEF were present.
COVID-19 has had a profound impact worldwide, with both parties aiming to help those left behind.
"The pandemic showed us that far too many children are on the wrong side of the digital divide… Thanks to our new partnership with Wemade, we will be able to help improve access to technology for some of the most vulnerable children living in Laos and Timor Leste."
Donations will be used to support UNICEF's Reimagine Education programme to improve children's education quality. 
As part of the partnership, Wemade will donate 1 million USD's worth of the cryptocurrency WEMIX every year for three years as the first step of 100 Years of Grand Plan. The company pledged its commitment to education projects and rights promotion for children worldwide. 
Based on Korean traditional belief that education constitutes a grand plan for 100 years, Wemade announced the "100 For 100" project for long-term support for children's future. The plan aims to improve the prospects of children, thus contributing to the betterment of families, communities, and even countries, Wemade spokesperson said.