Blankos Block Party Dances Out of Early Access and into Official Worldwide Launch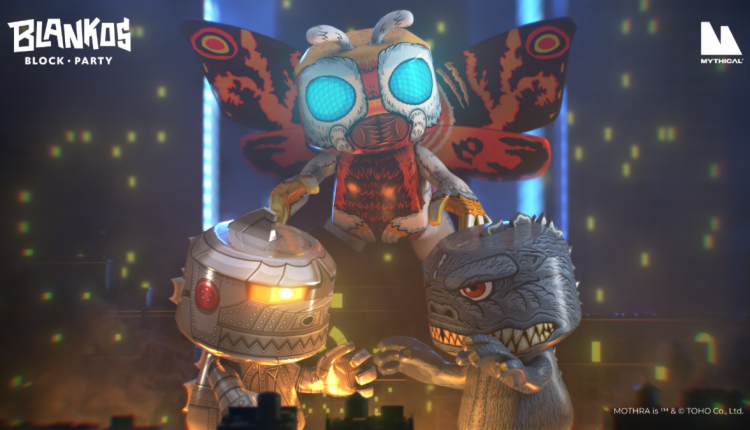 Mythical Games have announced that Blankos Block Party will be coming out of early access, and has already kicked off its Season One content.
With the start of Season One, Blannkos Block Party brings in a new wave of content, including game modes and improvements for its community to test out. For the Blanko digital avatars themselves, players can test out a new Blanko class, power moves, power and foundation perks.
Having initially launched as early access in June 2021, the game has positioned itself as a breakout title; having secured a range of global partnerships, and cultivated a community of millions. In addition to this success, it also stands out as the first web3 game to be launched on Epic Games' online store.
While this news is exciting on its own, Mythical Games' partnership with Toho will bring the monstrous battles of classic cinema with the introduction of Godzilla, Mothra, and MechaGodzilla. game. These three iconic monsters are designed as playable Blankos and will be a hit with players and fans alike when they join the party throughout Season One.
"Watching this trailblazing game grow throughout early access has been really inspiring," said Jamie Jackson, Chief Creative Officer at Mythical Games. "Now that we're launching our full game and our first season of content to the world, what better way to celebrate than with giant iconic monsters from Toho!"
For more information, check out the website here.