Dolphin Entertainment's Creature Chronicles NFT collection sells out in 90 mins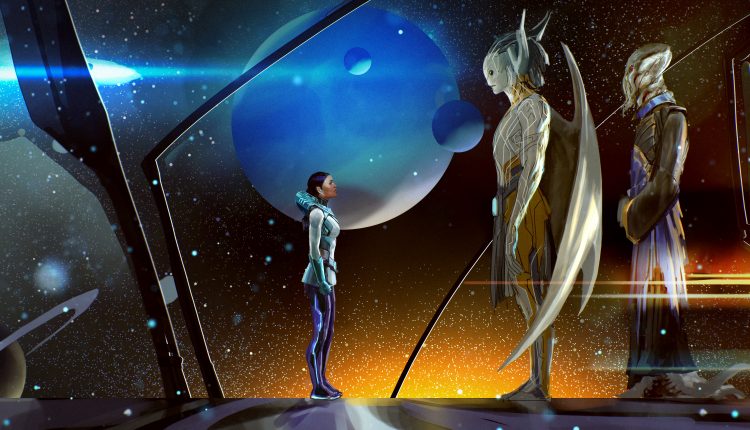 Dolphin Entertainment has announced that its flagship NFT series – Creature Chronicles – has sold out in just 90 minutes. The intergalactic-themed NFT series was developed by Anthony Francisco, formerly of Marvel Studios, and consisted of 7,777 custom avatars.
"We started developing this project over a year ago and as a result of the stunning visuals from Anthony, the commitment of our team and the dedication of our community, we now believe that the success of yesterday's mint signals the launch of a hit franchise property for our NFT business," said Bill O'Dowd, CEO of Dolphin Entertainment. "Creature Chronicles is just the beginning, with a slate of original IP already in development, all towards a goal of building an NFT studio with multiple collections in the market, each with multiple drops annually."
According to Dolphin Entertainment, the Creature Chronicles NFTs now represent one of the top five projects on Magic Eden – Solana's leading NFT marketplace. To date, secondary market trading passed 13,500 SOL in just 24 hours.
During the coming months, the Creature Chronicles multiverse will expand further with new character NFT collections, which will go on sale in the next few months.
Dolphin's team of project managers, marketers and writers, alongside Anthony Francisco, are developing major plot lines, character designs and concepts to expand the Creature Chronicles saga for multiple future collections.
In addition, Dolphin is already working to build out the Creature Chronicles story in the form of physical and digital comic books, animated series, merchandise, and more in order to bring new value to our community of holders, who will also enjoy a continuous series of perks and benefits from Dolphin's access into music, film, tv, culinary, arts, theatre and more.
For more details, check out the website.