Sorare launches new NFT-based fantasy NBA game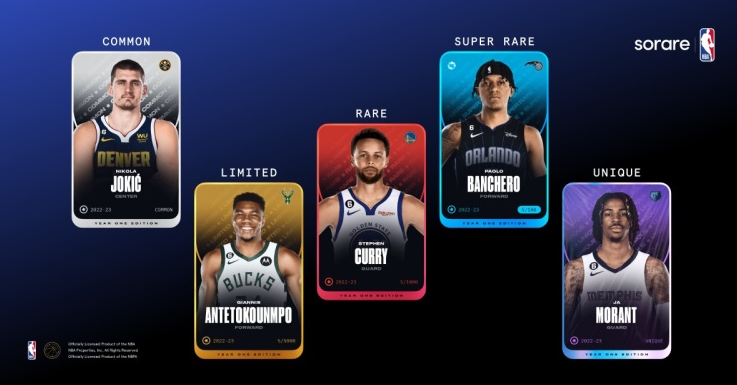 The game will work in a similar way to Sorare's other sports-based NFT games
Sorare is expanding upon its existing fantasy-based NFT games with the addition of a beta build launch of its new NBA fantasy basketball game.
The game will be joining the studio's lineup of football and MBL-themed NFT games. The NBA announced this would be a multi-year deal with Sorare, becoming the league's first NFT fantasy partner.
Players will be able to create and manage their own teams with the NFTs representing NBA players, Sorare states that all 30 NBA officially licensed teams are featured in the game. Players will be able to build their five-player lineups and compete against other players in tournaments with fantasy teams earning points based on their player's real-life performances.
Winning fantasy contests will allow users to earn rewards such as new player cards, jerseys, and even tickets to real NBA games.
The game will be using blockchain technology based on Ethereum and players will be able to buy cards on the Sorare NBA market: New Card Auctions which enables players to buy newly minted cards directly from Sorare, or players can opt to buy cards directly from another manager by heading to the Manager Sales Market, this system will work as a peer-to-peer secondary marketplace.
It's a slam dunk for Sorare
In an interview with GamesBeat, Sorare head of business development, Michael Meltzer commented on the addition of the NBA sports game saying, "This is our third sport, alongside football and MLB. And we're really excited about this sport, as securing the NBA was one of the top goals of the company from the day that I joined a year ago. Just given the star power of NBA players, it fits within the global nature of our product and international community that we have in over 185 countries."
In September last year, Sorare received $680 million in funding which resulted in Sorare being valued at $4.3 billion, this latest game addition only looks to strengthen their position even further.