Animoca Brands and TinyTap set to auction first education-themed Publisher NFTs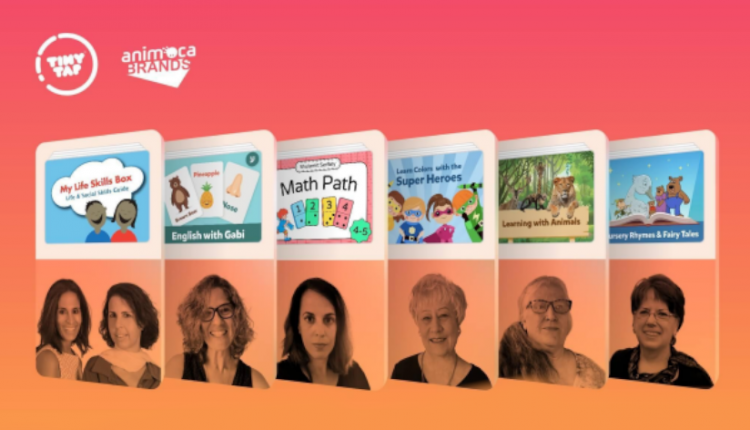 The launch aims to create a system that improves learning for children and opportunities for teachers
Animoca Brands and TinyTap have announced the launch of Publisher NFTs. Each NFT is linked to a bundle of educational games and interactive activities created by teachers on TinyTaps platform.
Back in June, it was announced that Animoca Brands had acquired just over 80% of user-generated educational content creators TinyTap. The two are now working together to implement a new Web3-focused strategy that hopes to improve opportunities for educators across the globe to earn from the content they create and to offer parents greater learning opportunities for their children.
TinyTap teachers can already earn an income for producing content by receiving a portion of the platform's subscription revenue. However, the implementation of digital property rights enabled by Web3 will now also make it possible for an additional range of business models, which include Publisher NFTs. The auction of the NFTs is looking to be just the first step in leveraging Web3 technologies to create an alternative decentralised education system that can fairly support and incentivise teachers.
Each of the Publisher NFTs represents co-publishing rights to a course, which is a bundle of educational material created on the platform by a teacher on a specific subject. Teachers who choose to create content will be able to offer the publishing rights to their course via the digital asset, and NFT holders will become co-publishers of the content alongside the teacher who created it.
New opportunities for teachers
Animoca Brands co-founder and executive chairman, Yat Siu commented on how the NFTs will be able to support teachers and their content saying, "The use cases for NFTs appear to be limited only by our imaginations. Today we are proud to present TinyTap Publisher NFTs to support teachers around the world and incentivize the production of engaging educational material. Teachers are among the most prolific and important content creators and now their content can be tokenized into NFTs, transforming into a platform for growth and opportunity. Our vision for Web3 is to empower educators to build their own equity and accrue value, similarly to how NFTs are already revolutionising art and gaming".
Owners of Publisher NFTs can promote and make their courses available on TinyTap which allows them to share revenue from the platform's current subscription model. Or, they can promote the NFTs independently from TinyTap, and in return, they will be entitled to receive up to 80% of any future revenue generated.
TinyTap CEO, Yogev Shelly also spoke on the launch of the NFTs and how they can help teachers "Worldwide, teachers are undervalued, underpaid, and face constant resource shortages and obstacles that hinder student learning. Education systems tend to have high budgets but in most cases, the benefits do not trickle down very well to teachers. Web3 technologies and communities are a tremendous opportunity to correct this problem and that's why we are proud to launch TinyTap Publisher NFTs starting with a line-up of courses by six great teachers on our platform".