Gucci Vault Land has come to The Sandbox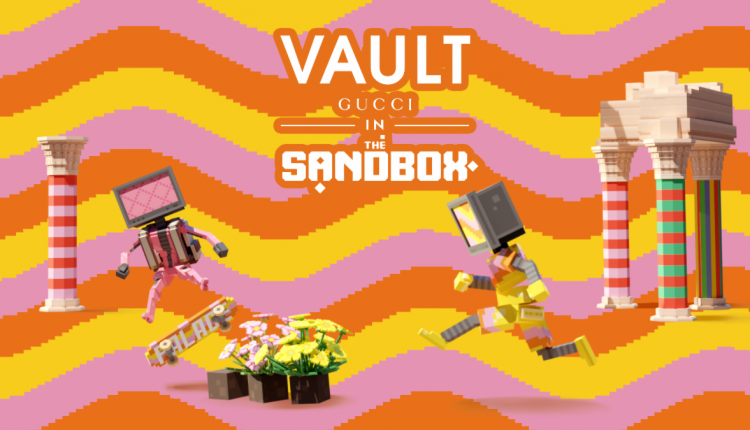 Fashion giant Gucci has become the latest to join the metaverse through a new partnership with The Sandbox. According to the team, 'Gucci Vault Land', as the digital world is referred to, is billed as:
"[A]n immersive experience in The Sandbox created by Vault, the House's experimental concept store. While grounded in reality, the digital space leans heavily into the imaginary, providing an ephemeral platform to manifest the multifaceted essence of today's Vault in one single place, fully explorable and packed with surprises."
The Vault itself was mapped out as a meeting point for the broad church of metaverse users to share their creative views and help spark new projects for the future. As a standalone space in Sandbox's virtual world, Gucci Vault Land will also function as a play-to-know narrative experience.
To commemorate this new inclusion to the Metaverse, from October 27th to November 9th, Gucci Vault Land will showcase as an event within the game. In the event, players will enter the 'Garden of Curiosities' to start. There, players will engage with amusing robot NFTs who will guide their players through a range of special activities. Whether this is restoring vintage Gucci fashionwear in its 'Vault Vintage Lab, or cracking riddles, Gucci Vault Land appears to provide plenty of variety.
Gucci Vault Land also comes with a range of new digital NFTs – such as skate ramps and a car that players can easily showcase in their own lands.
Additionally, as a bonus for Gucci Vault's community, those with a Gucci Vault NFT in their crypto wallets, such as the SUPERGUCCI or Gucci Grail NFT, will have the possibility to claim a Gucci Vault Aura collectible, which their avatars can wear in The Sandbox to show off their bond with the community.