Com2uS Holdings launches new fantasy game on the XPLA mainnet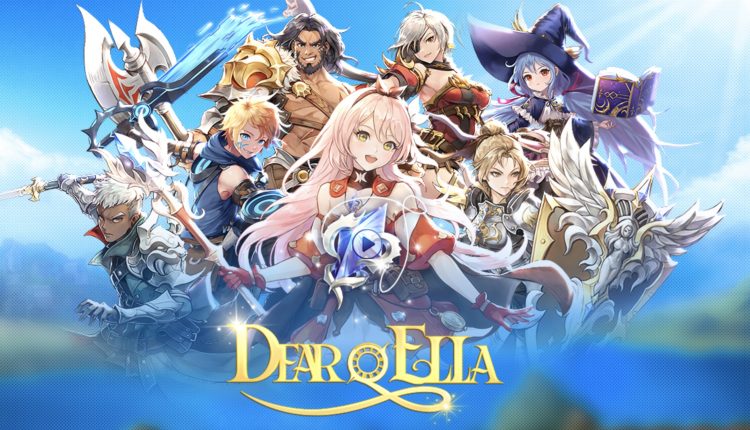 The game is available now on mobile devices where players can begin earning tokens in-game
Game developer and publisher Com2uS has launched its latest title Dear, Ella. The game is the first mobile RPG to be on Com2uS Holdings' blockchain mainnet XPLA.
Dear, Ella will see characters setting off on a journey across various worlds, each of which features its own objectives and rewards. The title features blockchain elements such as a token economy, where players are able to earn crystals which can be traded on XPLA. Dear, Ella also supports NFTs, as players can turn their heroes into NFT collectibles.
The game features various dungeons which possess different features such as the Arena which acts as a PvP mode where players can earn rewards such as crystals or the Ancient Temple which is only open for a limited time each day to earn materials which enables players to craft gear.
New GameFi adventure 
"With our deep knowledge of crypto and the Web3 sphere, we are pleased to advance the evolving GameFi sector," said President of Com2uS USA Inc. Kyu Lee. "In 2022, we launched several new crypto projects to the world and we're encouraged and delighted to be a part of this ever-transforming landscape."
The hero and journey-based game allows users to make strategic use of their blockchain skills and features a token economy with competitions, and NFT minting and earning capacity with on-chain currencies. XPLA is a token that can be exchanged, unrestricted, for "Crystals" within the game along with ELX which can be exchanged for "Rubies," although there is a limit on the minimum and maximum exchange amount per day. The in-game currencies can be obtained from a variety of rewards, quests, adventures, battles and more.*
Players may also craft heroes in the game using NFTs and can be used in battles and parties. Tokens and heroes or a particular rank can be used to create NFTs and are able for minting. There is also a re-minting component associated. Hero NFTs within the game can be purchased within its marketplace and can be found within the C2X station.
The Play-to-Own (P2O) game allows players entertainment and an opportunity to earn money for investing their time. This official launch of the game marks XPLA's first airdrop and NFT public sale event. In Q1 of 2023, "Dear, Ella" will see an awakening System, guild System and two types of new content. In Q2 of 2023, new NFTs and NFT staking components will be added and in Q3 there will be additional features added.
"With the launch of XPLA come many new collaborative partnerships which will enhance the blockchain gaming world with more entertainment options and opportunities to earn income as a result – it's a win-win for developers and players alike," added Lee.
According to the roadmap for Dear Ella Q1 of 2023 looks to be adding a guild system and Q2 will see the inclusion of two new dungeons, new NFTs, and NFT staking. Dear, Ella is available to play now on both iOS and Android devices.