Adidas' Bored Ape appears in their new World Cup commercial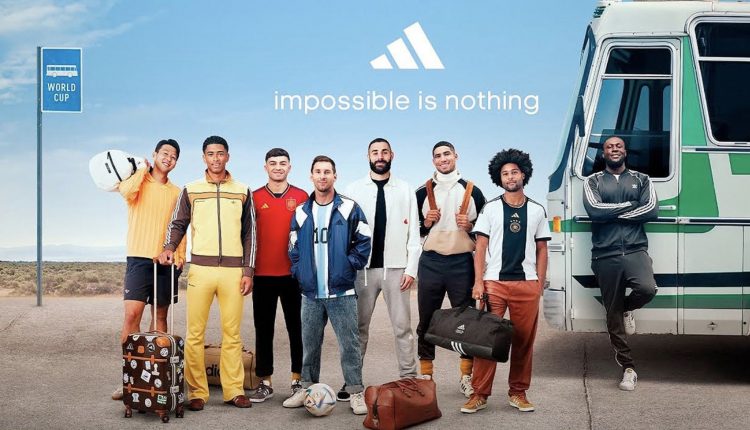 Football stars, the UK's favourite grime star, and the Indigo Herz NFT all feature in this cup's new adidas ad
Adidas finds itself promoting the FIFA World Cup again with a new trailer featuring some big-name players and its Bored Ape Yacht Club NFT character Indigo Herz.
The promotional trailer was released in celebration of the upcoming FIFA World Cup in Qatar, Adidas has long had associations with FIFA and the World Cup since many players opt to wear the popular brand's trainers and football boots.
The trailer which is narrated by British rapper Stormzy, features notable football stars such as Lionel Messi and Karim Benzema. One scene from the trailer shows Adidas' Bored Ape NFT Indigo Herz on the front of a cereal box, suitably named "Indigoooooals" while Stormzy can be heard commenting that Benzema eats goals for breakfast.
Adidas purchased Indigo Herz last year for 46 ETH — that was $156,000 at the time of purchase — by purchasing the NFT asset, Adidas gained full commercial rights and as such can use the artwork for personal or business purposes. The appearance of an NFT in such a popular and large brand's promotional content is perhaps just a glimpse of things to come.
Adidas has partnered with the creators of Bored Ape Yacht Club NFTs, Yuga Labs before for its Into The Metaverse drop, which also included collaboration with gmoney and PUNKS Comic. Phase one of the NFT project allowed holders of ITM NFT to connect their wallets to the ITM website to order a physical product of their choice, this phase has now ended with phase two currently being underway. A new NFT collection capsule by Adidas is expected to be revealed on November 16.