Team Vitality and Tezos partner to launch V.Hive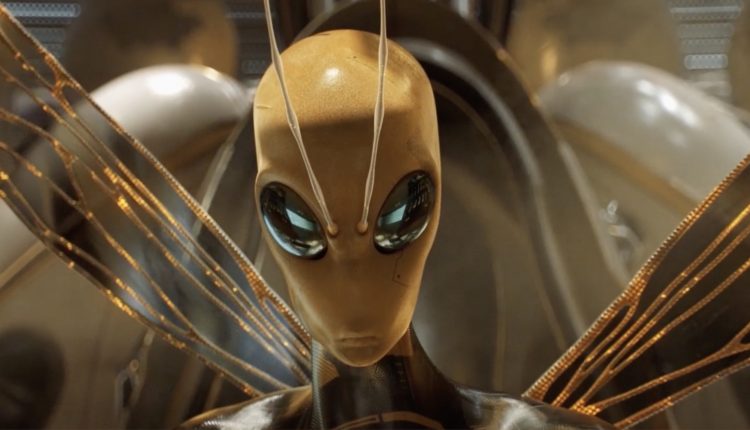 The new app is a blockchain-based support-to-earn platform that users can engage with to support Team Vitality
Team Vitality, the Paris-based esports club who competes in Counter-Strike, League of Legends, Rocket League, Fortnite, Valorant, FIFA and more has announced the launch of a new mobile app V.Hive, the first support-to-earn mobile app in esports based on blockchain technology.
The goals behind the app are to leverage the power of Web3 and have V.Hive as the most advanced and entertaining fan engagement platform that rewards community members for supporting Team Vitality. The app itself is built on Tezos advanced blockchain and is available now for both iOS and Android devices.
V.Hive invites its users to create their own digital identities, the platform's avatars are insectoid in style with users being able to customise them with exclusive wearables. Fans can also earn rewards and climb the V.Hive leaderboard by engaging and supporting Team Vitality at events and on social media, these "engagement quests" can boost a user's position on the leaderboard. Rewards granted to users include limited edition merchandise, access to future events, and potential experiences with Team Vitality members.
Fan engagement through Web3
Tezos Foundation head of gaming partnerships, Jan Albers commented on the partnership in creating the app saying, "having worked closely alongside Team Vitality over the past several months on V.Hive, it is amazing to see the first fan-engagement mobile app coming to life on Tezos. I am thrilled to be part of this collaboration that directly empowers the Vitality fans, and I'm excited to see Team Vitality set an example of what fan engagement looks like in Web3".
Tezos are one of the world's most advanced and efficient blockchains, using proof of stake to keep its environmental record up there with the best. This collaboration will aim to engage esports and the gaming community with blockchain technology.
Team Vitality CEO, Nicolas Maurer also commented on the launch of the app saying, "We are so proud to finally launch our own app V.Hive! Our fans are digitally native and incredibly discerning when it comes to new technologies and platforms, so as we design V.Hive with Tezos, every feature we make or reward we introduce has to bring them real, and exclusive value. We believe Web3 and blockchain will play an important role in the future of the esports and gaming industry, and we can't wait to start working even more closely with our amazing community".
Maurer will host a live session on Vitality TV today, November 17 to discuss the launch of V.Hive and answer any community questions.