Magic Eden announces expansion into Polygon Network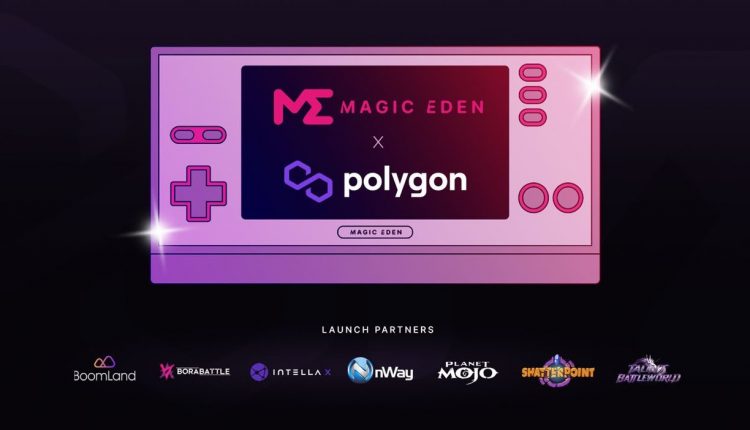 As a leading NFT marketplace, Magic Eden has announced plans to integrate with the Polygon network this week. Through this expansion, the marketplace will work closely with IP owners, game developers and up-and-coming creators on Polygon.
The Polygon network is home to some of the biggest Web3 gaming projects and publishers, including Ubisoft, Atari, Animoca, Decentraland, Somnium Space, Sandbox, and others. Polygon has recently collaborated with global enterprises, including Stripe, Robinhood and Adobe.
Polygon's partnership is helping to pave the way for global brands to activate new digital communities and onboard users to web3–efforts which align closely with Magic Eden's mission to reach wider NFT audiences. 
"Our expansion to Polygon is really exciting for two reasons: first, we've always envisioned a cross chain future for Magic Eden, and this brings us closer to uniting a broader audience who love NFTs. Second, given Polygon's popularity amongst game developers as a low cost EVM-compatible chain, integrating Polygon will continue to cement Magic Eden as the go-to web3 gaming platform. Game developers will now have the greatest optionality on Magic Eden; we can invest, launch collections, power in-game activity and drive user acquisition for developers building on Polygon with Magic Eden." 

Zhuoxun Yin – Co-Founder and COO of Magic Eden
To begin, Magic Eden will aim to create and provide tools for its creators, like a MATIC-enabled launchpad and marketplace for users to kick-start their projects. Developers who have committed to Magic Eden's Launchpad with Polygon include: BORA backed by Kakao Games, IntellaX, nWay, Block Games, Boomland, Planet Mojo, and Taunt Battleworld.