The Sandbox welcomes BLOND:ISH to the metaverse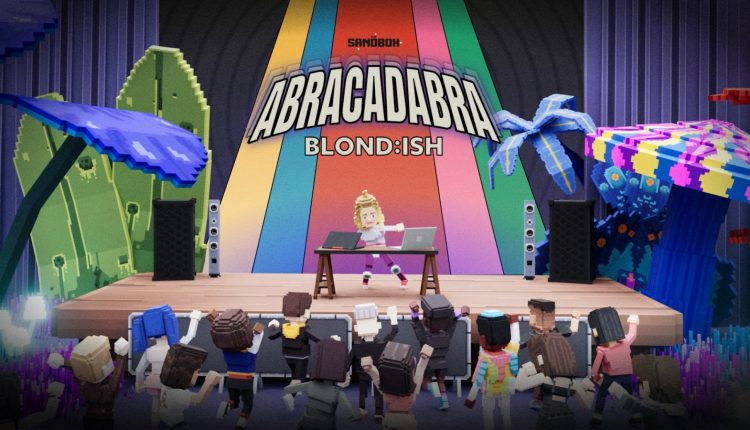 Canadian DJ, recording artist, activist, streamer and more BLOND:ISH has come to The Sandbox for a limited-time concert.
As a tech enthusiast, the artist is no stranger to emerging tech or blockchain, having been The Sandbox's resident DJ during its Season 2 release. This time, BLOND:ISH has unveiled a brand new on-platform adventure – titled 'ABRACADABRA'.
Based on her female-centred collective, she aims to bridge music and art with wellness and eco-activism, on and offline. The performance coincided with the in-person Art Basel event in Miami Beach.
The experience will take players to the next level of music, reality, and self-expression to bring some of BLOND:ISH's magic to the metaverse.
Those who finish at least one in-game quest in ABRACADABRA win an exclusive badge, while every participant has a chance to win a special memorabilia item. Anyone that completes every quest has a chance to win a share of a 100,000 SAND Prize pool.
What's more, the collaboration also features an exclusive set of 11 NFTs based around the artist – like Rainbow Truth Wings and the Smile Helm.