Award-winning film producer launches Web3's first management sim, Tiny Colony, on ImmutableX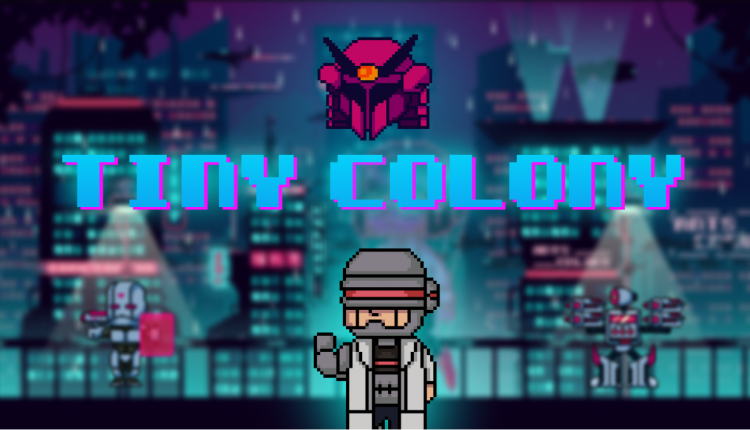 Tiny Colony, a Web3 construction and management simulator, announced its launch on the developer platform – ImmutableX. While initially developed on Solana, Tiny Colony is the latest title to migrate away to another blockchain, choosing IMX for its scaling features, security and decentralisation.
Prior to the move, Tiny Colony was the top-selling collection on the digital marketplace Fractal, with over 18,000 assets sold and $3 million US raised. 
"We are delighted to be partnering with ImmutableX as we establish ourselves in the world of web3 gaming. ImmutableX has a strong reputation for creating top-quality games and supporting web3 gaming projects through their native platform. This partnership allows us to benefit from the specialized technical support, product life cycle consultation, and long-term direction provided by the experienced team at ImmutableX as we continue to develop Tiny Colony."


Arshia Navabi, CEO and Co-founder of Tiny Colony.
The Immutable partnership will allow the Tiny Colony team to resume game development and capitalize on specialized technical support and product life cycle consultation. In addition, using ImmutableX's technology, Tiny Colony aims to provide its users with an extended range of features – like more responsive performance, enhanced security and accessibility.
Tiny Colony's development team already boasts an impressive background in conventional media; its CEO and Co-Founder, Arshia Navabi, previously worked on productions teams for titles on Netflix, Disney, Amazon Prime and Paramount.
His experience includes writers, artists, developers and animators who have worked with AAA game developers like EA, Capcom and PlayStation.
As one of the first-ever blockchain-based construction simulations, Tiny Colony allows players to build and manage a complex underground humanoid ant colony, following seven different factions, all intertwined through an engaging story and rich lore. 
To succeed, players must leverage strategic farming, mining, building cells, hatching larvae, and defending their colony against raiders if they want to survive and thrive. Other game modes in development include Gladiator Wars and Tiny Survivors, where players can use their earned assets across all game modes. Players will also earn NFTs through multiple game modes, which can be used in-game or traded.
Existing Tiny Colony NFT holders can access an MVP version of the game to test the core mechanics and provide feedback to the development team.