Dated: Illuvium launches limited edition NFTs with Gamestop, 12th June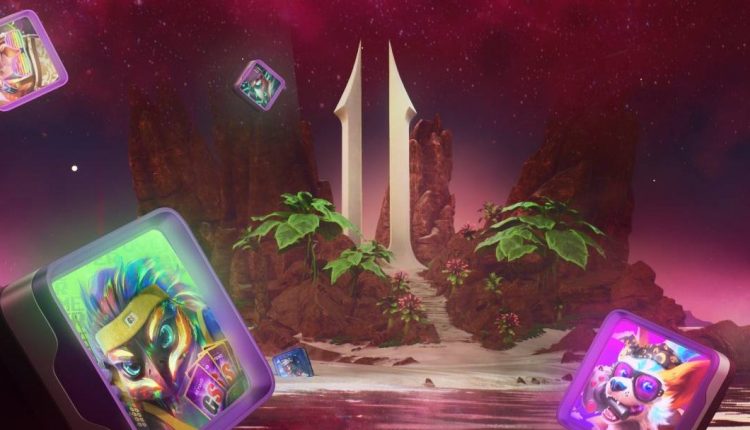 Below is a rolling list of games updates, upcoming launch dates and mints. If you think we've missed something, don't hesitate to get in touch with us at [email protected]_gamer.biz
And don't miss out on any news from the blockchain games space: follow us on Twitter and connect with us on LinkedIn.
---
Calendar
Outer Ring, pre-alpha launch, 28th June.
Gala's RPG Eternal Paradox playtest ends 28th June.
RavenQuest, closed beta launch, 27th June.
Non Fungible Tokyo, 22nd June
In collaboration with Gamestop, Illuvium launches 20,000 NFTs featuring a limited edition Illuvitar, available for 72 hours, Sunday 12th June.
TPS Farcana, first playtest, 10th-13th June.
Web3 Berlin, 10th June.
D.G.Pals Polygon Starter Bundle mint, 10th June.
World of Kogaea by Pink Moon Studios (previously Kryptomon), first community preview, 9th-11th June.
3XP web3 gaming expo, 8-9th June.
AlterVerse's Sky City, closed beta launch, 9th June.
Ascenders: Simulation launch on Arbitrum, 8th June.
Orange Comet's The Walking Dead lands mint, 8th June.
Orange Comet Labs' Degens & Dragons pre-mint, 8th June.
The Sandbox May Festival, 11th May-12th June.
Blocklords, community beta, 10th May-10th June.
Aradena: Battlegrounds, closed beta, 2nd June.
Bushi Battlepass NFT mint on Clutchy, 1st June.
Affyn's Buddy Arena, closed alpha, 31st May.
Orange Comet's web3 arm Comet Labs launches Degens & Dragons, 31st May.
MetalCore playtest 'Bounty Hunter', 26th-29th May.
Gala Games' Mirandus, tech test, 16th-30th May.
Gala Games' Superior, open beta, 16th-29th May.
#3 week of Sui games launch, 29th May.
My Neighbor Alice and ELLE joint NFT drop, 26th May.
Gala Games' Grit launch, 25th May.
Final Stardust launches its first limited edition avatar collection on Sui, 25th May.
Farming game Cosmocadia on Sui, from developer Lucky Kat, minting 24th May on Clutchy.
#2 Sui games launch start, 22nd May.
Mojo Melee, open beta chest mint, 19th May.
Ascenders' land sale starts 18th May, public mint 20th May.
Gaming platform Game Dosi launches globally, 18th May.
Run Legends, by Talofa Games, launch, 18th May.
Final Stardust, by Orange Comet, launch 18th May.
Fableborne, closed playtest 3, 18th May
Illuvium: Overworld, private beta 2, 18th May.
Aurahma Mint by Project Eluune, 17th May.
Mojo Melee, open beta, 4th-17th May.
Champions Arena, early playtest, 27th April-17th May.
Final Stardust mint, 16th May.
#1 Sui games launch, 15th May.
Legendary: Heroes Unchained, closed alpha, 12th-15th May.
Lords of Goblin Town collection dropping on the Ultra Game's Uniq marketplace, 11th May.
The Sandbox Mega City 3 LAND sale, 11th May.
Synergy Land, free mint on Magic Eden, 10th May.
Affyn's reveal event Evolution, 10th May.
Unioverse launches first comic, 9th May.
Steve Aoki Game Jam in The Sandbox, 8th May.
MetaStar Strikers, launch tournament goes live, 5th May.
Rogue Nation, mobile game launch, 5th May.
Xeno Dragon, open beta launch, 3rd May.
Liberty Gaming launching in The Sandbox, 3rd May.
Angry Dynomite Labs' third demo launches, 3rd May.