Jobs news: Philip La joins Foragers and Fighters' studio Roboto Games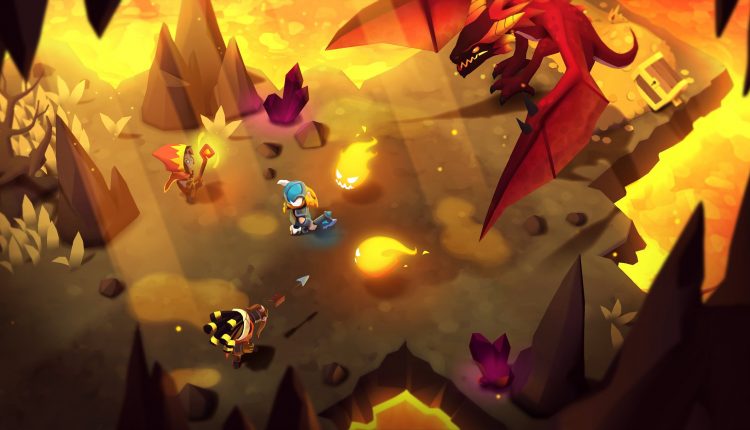 4th May 2023: Previously game product lead at Sky Mavis for Axie Infinity and before that Pokémon GO product manager at Niantic, Philip La has joined US studio Roboto Games as director of product.
Roboto Games is currently working on Foragers and Fighters, a "bite-size survival/crafting MMO". It raised $15 million in funding in November 2022 from the likes of a16z crypto, Animoca Brands, Makers Fund and Merit Circle.
---
28th April 2023: Yuga Labs has hired Mike Seavers as its new CTO, replacing Kerem Atalay, who will remain with the company as a close strategic advisor. Seavers will start work on 22nd May.
Since 2021, Seavers was EVP of Development at Epic Games, where he led the development teams behind Unreal Engine, Fortnite and the Epic Games Store. Prior to Epic, Seavers was CTO at Riot Games, supporting League of Legends, Valorant, and Legends of Runeterra.
"There have been rare moments over my career where I felt like a new technology was creating a true paradigm shift for the world," said Seavers. "I recognize that web3 is one of those moments, and I am absolutely thrilled to join Yuga Labs to help usher in a new era of the internet that impacts the world for the better."
---
24th April 2023: AlterVerse Inc has hired game designer Rafal Nowocien. Previously he worked at CD Projekt Red on titles such as The Witcher, although over his career Nowocien has worked on over 70 games.
For the AlterVerse MMOG, he will be working on everything from game mechanics and item/weapon economies to player progression and designing in-game quests.
AlterVerse is currently working on releasing its F2P Sky City central hub with a closed beta expected soon.
---
It's hired Jin Oh as a partner. Oh is the former president of worldwide publishing Riot Games, as well as CEO of Garena and MD of Blizzard. He's worked on titles ranging from Starcraft and WoW to Free Fire and Valorant.
Jonathan Huang joins as a principle. Based in Singapore, Huang previously worked on investments at Sea Capital and Temasek.
Bitkraft has also promoted founding team member Jasper Brand to partner. He recently worked on deals such as Frost Giant Studios, Inworld AI, and Theorycraft Games. Meanwhile Justin Swart is promoted to principal. He works on Bitkraft's web3 team, with a particular interest on Africa, and led the recent deal with Carry1st.
---
12th April 2023: Sky Mavis' veep, products (games) Philip La has announced his departure on Twitter. He joined the Axie Infinity developer in March 2022 from Pokemon GO developer Niantic Labs.
No reason was provided for La's decision but the Sky Mavis community has been fulsome in its praise for his work on Axie Infinity: Origins and other titles, including the Builders Program.
La hasn't said what he will doing next, other than to state he'll be "taking some time-off to decompress before starting at my new gig". You can follow him on Twitter and Substack.
---
3rd April 2023: Yuga Labs' new CEO Daniel Alegre has finally joined after serving out his notice period as chief operating officer at Activision Blizzard. His appointment was first announced in December 2022.
---
"As a lifelong gamer, I truly believe the game industry is going to be transformed by placing ownership in the hands of players. There are already massive vibrant markets around in-game items in games like Counter-Strike, and web3 technology is the perfect solution to enable game asset ownership in a scalable and connected way across an enormous universe of games and player communities," Akhavan commented.