Mocaverse partners with CyberConnect to add social experiences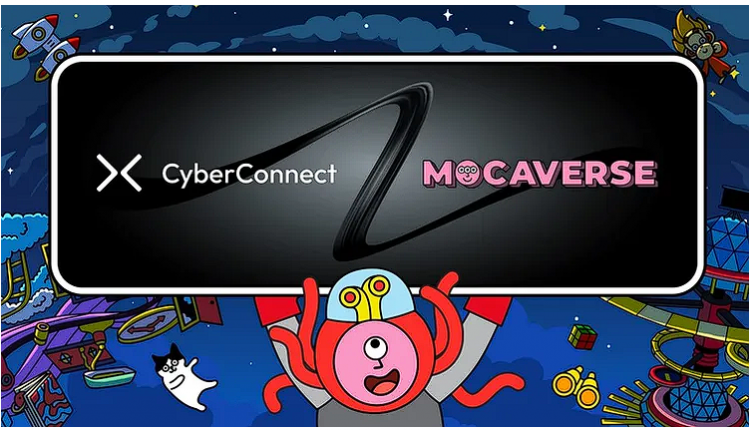 Animoca Brands' signature NFT collection Mocaverse has announced a partnership with decentralized social network CyberConnect, to launch a web3 membership program. This enables Animoca Brands to leverage CyberConnect's scalable cross-chain infrastructure and social network protocol for its new program.
"CyberConnect's scalable and composable cross-chain infrastructure is going to play an instrumental role in scaling Mocaverse's growth across applications, creating endless social experiences for the Mocaverse community," commented the chief business officer of Animoca Brands Alan Lau.
"We believe that this partnership will bring net positive value not only to Mocaverse and Realm Ticket holders, but also to the wider web3 industry," Lau added.

With this collaboration, CyberConnect will back the Mocaverse NFT holders and help them become social on web3. Users will be able to develop their social reputation, form meaningful connections, and create value in Mocaverse.
The CEO of CyberConnect Wilson Wei commented, "Together, we are empowering individuals by prioritizing their ownership, privacy, and creative freedom, fostering a truly decentralized and social digital world. Our collective vision is to unleash the untapped potential of the Internet, where individuals can seamlessly connect, collaborate, and co-create the future of the decentralized web."
To not miss any of our news, updates and features in blockchain games, follow us on Twitter and connect with us on LinkedIn.