LootRush launches to scale NFT rentals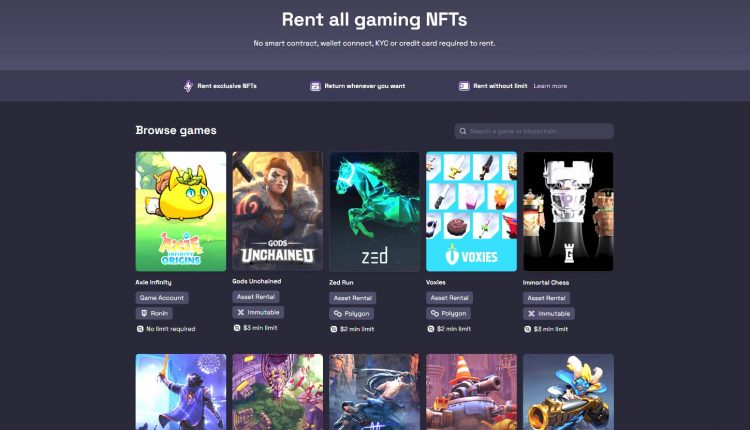 Sign up to our Substack, follow us on Twitter, and connect with us on LinkedIn.
NFT rental marketplace LootRush has officially launched. As the first rental marketplace for gaming NFTs, LootRush has assets listed for over 100 web3 games, including prominent titles such as Axie Infinity, Skyweaver, Gods Unchained and Cross the Ages. These span across multiple blockchains, including Ethereum, Ronin, Immutable, Polygon, Arbitrum, Avalanche, Base, Wemix and BNB.
The company launched its marketplace beta in May 2022 and has seen a steady growth of 30% per month over the past six months. With its public launch, a two-sided rental structure will be activated, enabling players to put their NFTs up for rent, while also being able to lend NFTs from others.
With the growth of web3 gaming, there's an inherent increase in NFT trading, and hence a greater number of gamers. LootRush aims to fill a market gap for gamers who want to play web3 games, but not own in-game assets. It hopes to reach a rental volume of roughly $6 million by the end of 2023.
"We're opening up a new world in crypto gaming by giving players access to millions of NFTs. We're connecting small and big NFT owners with gamers, and making it easy for game developers to bring in new players with a simple, no-extra-work wallet," said LootRush CEO Anderson Ferminiano.
To learn more and start renting NFTs, visit the LootRush platform.