Shardbound dev Bazooka Tango raises $5 million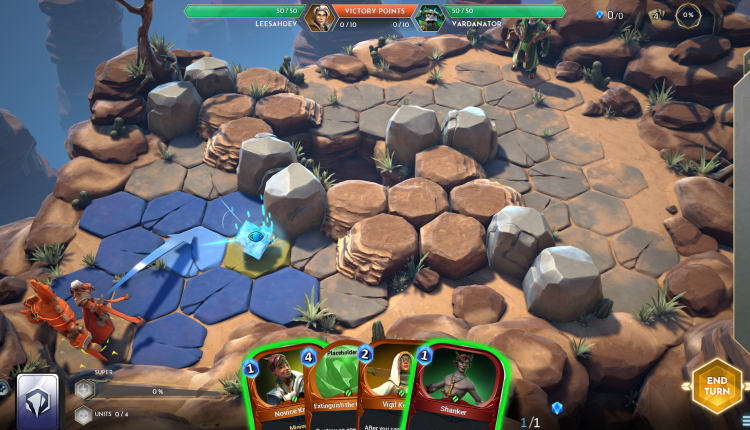 US developer Bazooka Tango has announced it's raised $5 million for its PC game Shardbound, which is due to go live on the Immutable blockchain sometime in 2024.
The round was led by Bitkraft with participation from RW3 Ventures, Sfermion and 1Up Ventures. Bitkraft and RW3 Ventures were also involved in the company's $2.5 million seed round in March 2020.
Alongside the investment, Bazooka Tango announced the hiring of a new VP of operations: Kellen Smalley previously worked at Apple, Disney, Twitch, Kabam, Electronic Arts and Forte. Bazooka Tango has added staff from game companies such as 2K, Sledgehammer Games, Rainbow Studios, and Pocket Gems.
In addition to Shardbound, it says it's now working on "new, in-development titles".
"Amid an incredibly challenging year for VC funding, it speaks volumes to the quality of our games – like Shardbound and the team we have built here at Bazooka Tango," commented CEO Bo Daly.
"With the help of this additional funding, we are focused on expanding our team in critical disciplines essential for launching and growing the Shardbound universe."
A turn-based action strategy game with deck-building elements, Shardbound recently completed a closed alpha test involving 1,000 players and has over 50,000 pre-registrations with more than 10,000 total hours watched as part of its Shardbound Creator Campaign.
Find out more at the website and pre-register now to get a free card.