Bitcorn Battle turns farming into fighting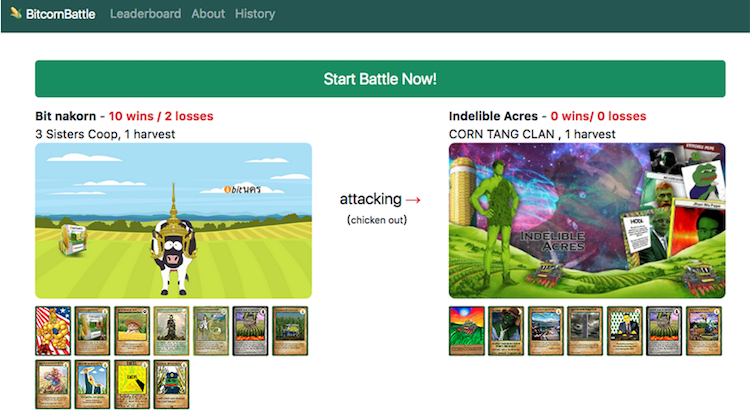 Battle uses the Bitcorn API to build on top of the corn-growing sim
Bitcorn Battle has launched, using the Bitcorn API to create its own experience.
Blockchain game Bitcorn Crops recently published the API for their game. Taking this and running with it, Bitcorn Battle allows users to take their farms from Crops and fight others.
Potential battlers will already have to have a Bitcorn Crops farm to use. Once they have their farm, players can use it to battle other farms. Cards collected in Bitcorn Crops get assigned a strength algorithmically, and the combination of attack and defense determines who wins.