Video: Jimmy Chen on the challenges and opportunities of blockchain console PlayTable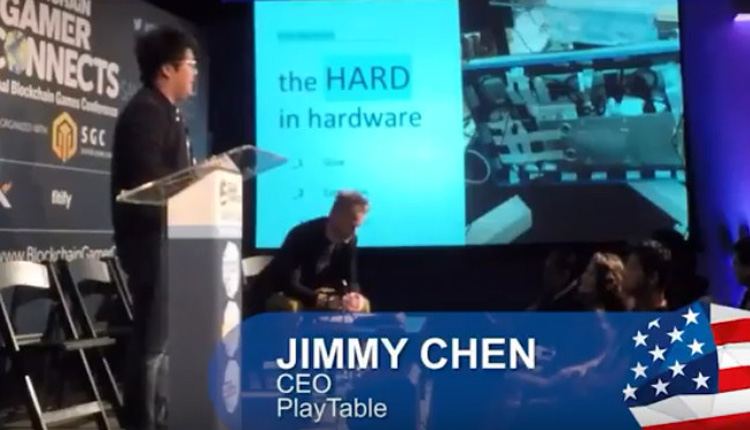 Launching in late 2018, scaling in 2019
At Blockchain Gamer Connects San Francisco, Jimmy Chen, CEO of Blok.Party spoke about the company's plan to launch what he called the "first blockchain games console".
Called PlayTable, it's a large touchscreen device, which combines elements of gaming, toys-to-life and blockchain into what Chen hopes will be a unique proposition.
However, the process, especially dealing with the hardware aspects of the project, which include the integration of 70 RFID antennas, have been challenging.
"We don't want to be a hardware company," Chen said, of its decision to partner up with OEMs, and hence allowing it to focus on the platform and tokenization.
PlayTable coming soon
Yet, still at this early stage, Blok.Party has 100,000 people on its $349 wait list for PlayTable and 500 developers are interested in developing for the platform, including board game giant Asmodee (Ticket to Ride, Small World etc).
Chen expects the first PlayTable units to ship in late 2018, with the company hoping to scale manufacturing "into the milions in 2019".
Blockchain Gamer Connects will return in Helsinki, Finland on 11-12 September. You can find out more details here. 
And don't forget to follow BlockchainGamer.biz on Twitter, Facebook and YouTube. You can also check out our Telegram news-only feed.