Loom's blockchain Hackathon is coming to London in August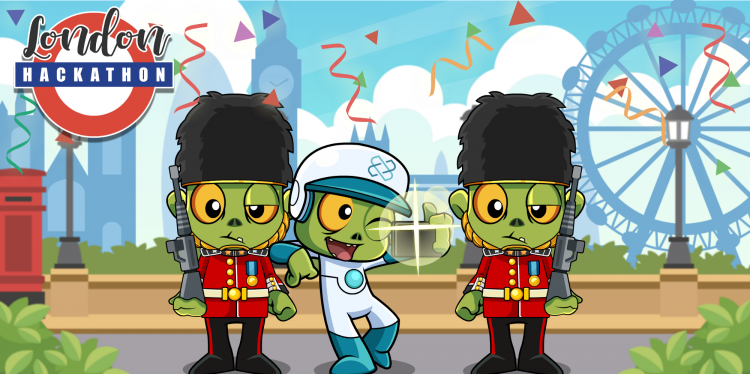 On August 4th-5th, Kings College in London will be hosting the Hackathon thanks to Loom working in partnership with Work on Blockchain, their Co-host.
The Loom Network, the Platform as a Service system which allows users to make their dApps on the Ethereum blockchain has announced a new hackathon event based in Kings College in London.
Taking place on the 4th-5th of August, the Hackathon will provide programmers, developers, and designers with the opportunity to collaborate with a broader community of like-minded individuals.
The hackathon will be co-hosted with Work on Blockchain, an online hiring platform for existing blockchain developers or new developers interested in learning more about blockchain.
What users should expect
For those unfamiliar with what a hackathon is, it consists of users networking and forming teams to solve specific coding problems that a particular user or group face with their dApp.
Loom has been involved in hosting a number of these internationally, such as Tokyo on the 26th May 2018 which resulted in the successful creation of 7 functional dApps in just 9 hours.
How to apply
For users interested in participating in the London hackathon, Loom has outlined some prerequisites for applying to join.
Experience with game development (Unity, Cocos, JavaScript, etc.) — this is a MUST.
Interest in building apps on Ethereum (technical knowledge not required — the Loom Network team will be at the event to help you through building your first DApp)
Laptop (macOS/Linux/Windows 10)
Energy, enthusiasm, and creativity
Users can email a link to their Github profile with the subject 'London Hackathon' to [email protected]. The deadline to apply is by the 31st of July, 2018.
Loom will also be hosting a hackathon in Oslo, Norway from the 24th-26th of August.
And don't forget to follow BlockchainGamer.biz on Twitter, Facebook, and YouTube.
You can also check out our Telegram news-only feed.