0xWarriors & Blockchain Gamer Giveaway – And the winners are…
The wait is finally over for our humble competitors!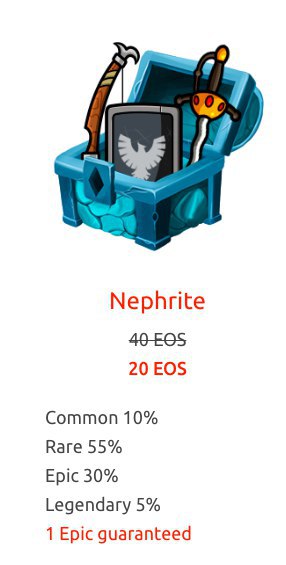 Since we had our enlightening discussion with the members of the 0xWarriors team, it's been an interesting few weeks. To coincide with the talk, we were only too happy to collaborate on a giveaway competition in order to raise some awareness about the game.
For those otherwise unaware, we gave our users a few weeks in order to share the article. The prize? One of five Nephrite Chests, which contain any number of unique items of varying rarity.
Now, we're only too happy to announce the five winners.
Congratulations to:
Get in touch and we will let you know how you can receive your new Nephrite Chests!
keep your eyes on the BlockchainGamer.Biz website few new updates and possible giveaways in the future.
Blockchain Gamer Connects  – London Registration 2019 – PGConnects – London
Continue the discussion in our Telegram group and don't forget to follow BlockchainGamer.biz on Twitter, Facebook, and YouTube.