Blockchain Gamer Connects London – GameMakers Sessions
Blockchain Gamer Connects provides an insight into game making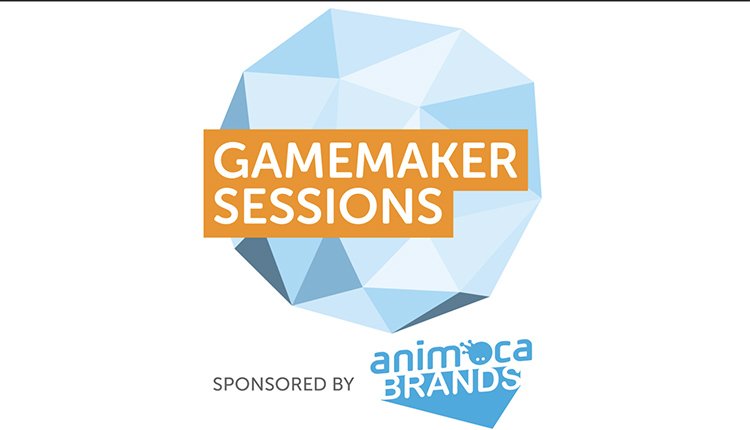 The GameMaker Sessions offer a comprehensive look at how to develop a game on blockchain
Kicking off the afternoon for Gamemaker Sessions with James Mayo of 8 Circuit Studios on creating an expansive universe in-game. Game developers from all chains will be imparting their knowledge on the lessons learned.
The Gamemaker Sessions will also be covering the best way to survive the bitter winter in the Cryptocurrency market. With rare insights from like likes of Shirley Lin of DOGI, Masaru Ohnogi of Gumi, Joony Koo of Block Crafters Capital and Francis Peng of INFUN.
---
#1 – James Mayo – 8 Circuit Studios: Building the Metaverse, one game at a time
Blockchain technology opens up the gaming world to an incredible level of potential. One of them is the notion of an interoperable ecosystem which provides players with all the freedom to exchange digital currency and assets from games to a wallet, to the marketplace.
James Mayo from 8 Circuit Studios discusses creating the Metaverse, with blockchain as part of the holistic path.
---
#2 – Andrew Gore – Soccer Manager Elite: Going beyond the Football pitch with blockchain
Andrew Gore of Soccer Manager Elite walks us through the background of his career, as well as the life of the Soccer Manager franchise, and how blockchain is taking it beyond its roots.
---
#3 – Patrick Rieger – EverDragons: Bridging the gaps in blockchains and NFTs
A number of projects have already made the step of integrating across multiple blockchains instead of just one.
Patrick Rieger of EverDragons talks us through bridging for games and NFTs, and what it means for developers and players.
---
#4 – Panel Discussion – Lessons learned to take on to next generation of blockchain games
Game development is a matter of trying, succeeding and often failing. Our panel discusses some of the lessons learned from developing their games and helping to impart some wisdom on aspiring developers.
Jon Jordan – Moderator
Marie Franville – B2Expand
Shabam Shaame – EverDreamSoft
Vlad Tomko – Blockchain Cuties
Tony Pearce – Reality Clash
---
#5 – Francis Peng – INFUN: Building a true blockchain game from scratch
Designing a game is one thing, but designing one that makes extensive use of blockchain is a whole other thing.
Fortunately, we have INFUN's Co-Founder and CEO, Francis Peng to talk us through how to create a true blockchain game from the ground up.
---
#6 – Sune Thorsen – So Couch Studios: How to get mainstream gamers excited for blockchain
For those already involved in the blockchain gaming space, the possibilities that blockchain provides are abundantly clear. But the same can't be said for mainstream gamers who only have a tenuous understanding of it.
Sune Thornsen of So Couch Studios and Ember Sword talks us through how blockchain game developers can get users truly excited about having blockchain in their games.
---
#7 – Vlad Kartashov – War Riders: How to build the perfect smart contract system for your game
Blockchain gaming isn't as simple as stapling one onto the other: it's a great deal of work in order to ensure that blockchain, and smart contracts are put to great use.
Vlad Kartashov of War Riders discusses how developers can build effective smart contracts in their games
---
#8 – Panel Discussion – How to survive the Crypto Winter
To say that the cryptocurrency market has had a rough year would be an understatement. But what does this sort of news mean for blockchain game developers?
Luckily, our panel sit down to discuss what winter means for blockchain projects, and how they can work to weather the storm!
Shirley Lin – DOGI: Moderator
Joony Koo – BlockCrafters Capital
Masaru Ohnogi – Gumi
Francis Peng – INFUN
---
Don't forget to check out our upcoming event: Blockchain Gamer Connects in Hong Kong! For more information, check out the link below!
https://www.eventbrite.co.uk/e/pg-bg-connects-hong-kong-2019-tickets-54793765628
---
And continue the discussion in our Telegram group and don't forget to follow BlockchainGamer.biz on Twitter, Facebook, and YouTube.