BitGuild's Jared Psigoda on making a blockchain game platform for everyone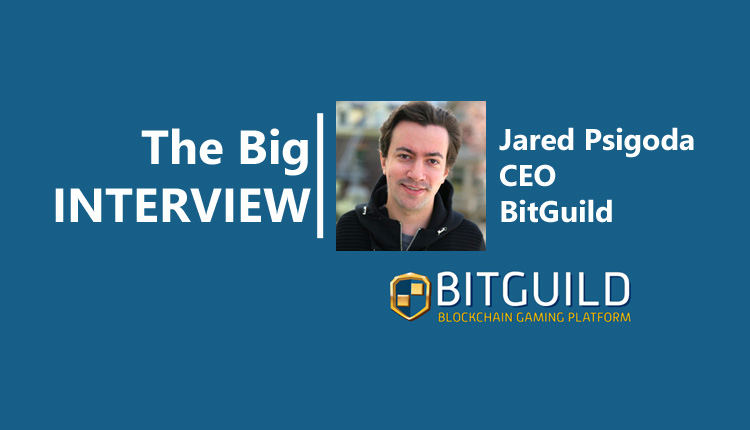 Blockchain games shouldn't be crypto complicated
Spanning a professional career of over ten years, and a gaming career of over twenty, the CEO of BitGuild, Jared Psigoda has seen dramatic changes. But in some ways, it's remained the same when it comes to things like in-game transactions.
BitGuild is a decentralised gaming platform for blockchain based games, allowing users to play different games.
During his talk at Blockchain Summit London 2018, Psigoda showed attendees the trailer to Play Money, a gaming documentary on gold farming Psigoda helped develop in 2008, he states that gamers had inadvertently created a multi-billion dollar industry within games like World of Warcraft.
After his talk, we were able to delve further into how blockchain gaming and BitGuild are reinventing the gaming world.
Q: 'What is BitGuild?'
BitGuild aims to place the multiple aspects of blockchain gaming all under one system, making it easier for users to find, play and buy items for the games they enjoy.
Psigoda continues to talk about the ongoing developments that will allow this all to be possible.
"We built our portal, social mechanics for that portal, we've built our wallet system including building our marketplace and exchange that can be used for our tokens including other non-fungible tokens like armour, weapons, and items," he says.
BitGuild raised over 35,000 in Ethereum, (around $15 million) in its Initial Coin Offering earlier in 2018.
Q: 'What are the biggest challenges for blockchain?'
While BitGuild's decentralised platform and ICO are promising signs for the company. Blockchain, by Psigoda's admission, has to confront challenges unique to it as a system before it can hope to break into the mainstream.
"I think that it's a challenge that we, as a community in general, have to face. Right now, the barrier-of-entry for being able to use a blockchain product is very high," he says.
"From 'the first stages, like 'how do I buy Bitcoin,' you already lose 95% of your potential audience."
The complexity that potential players face in trying to play a game is something that is holding back the entire sector.
Using the show 'Silicon Valley' as an example, Psigoda believes that the blockchain gaming world is still aimed at the specialists. It needs to be made more approachable for wide-spread use in the future.
"The engineers think it's awesome, but the engineers don't understand the rest of society, so something that an engineer thinks is great is probably terrible for the actual user," he explains.
Lowering the bar for mainstream users
For BitGuild, the goal is to draw in a wider audience long-term with the current user-base consisting of those already well-versed regarding blockchain and cryptocurrencies.
"Right now we see the first generation of blockchain gamers being cryptocurrency enthusiasts. Those who have purchased bitcoin or Ethereum in the past and think it's cool that they can do something with it other than trade it," Psigoda says.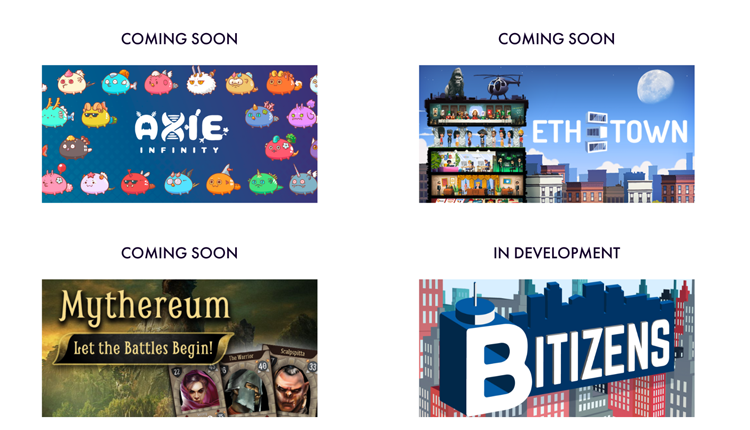 "The long-term vision is to bring users into blockchain gaming who aren't necessarily experienced with cryptocurrencies. Right now because we're at such an early stage. It's about showing this experienced community what can be build using this technology."
One of the ways that BitGuild intends to support new gamers is through its multi-functional platform, which includes its PLAT token and integration with popular mobile wallet Trust Wallet.
"It's going well so far, and there are two use cases where the wallet can be used: one is on the web," he says.
"The majority of web-based games are using MetaMask; it's not perfect regarding user experience, but it works. But with the TrustBrowser and the TrustWallet, a person can open up an app, play a game and make a pretty frictionless crypto transaction."
Q: 'Do you think you're rushing out games too early?'
"Well, there's always pressure in developing these games. For example, we have some third-party games that we're working with like ETHtown, Axie Infinity, including a few unannounced titles that we're working on," Psigoda reveals.
"We have the first release of the avatar creator feature which is going out next month. We're also building the marketplace for our portal, the wallet for our portal, so there's always a lot of stuff going on. But in general, we have a solid team, and we're pretty confident about it all."
Q: 'How are BitGuild's gaming metrics?'
"The difference between this and traditional gaming is that there's a 100% payment rate," Psigoda points out.
"If you compare that to mobile gaming, it has roughly a 1-2% payment rate or 3-4% for a great mobile game. There's not much you can do if you don't buy things within a blockchain game.
"But the metrics have been good so far. People are fascinated with the games and the potential to make money from these games which have not been possible from any other gaming category."
"I think it's still early. However, the metrics are still not close to where we think they can be."
You can check out what BitGuild is up to via its portal.
And don't forget to follow BlockchainGamer.biz on Twitter, Facebook, and YouTube.
You can also check out our Telegram news-only feed and drop into the conversion in our Telegram chat channel.