What is Playkey?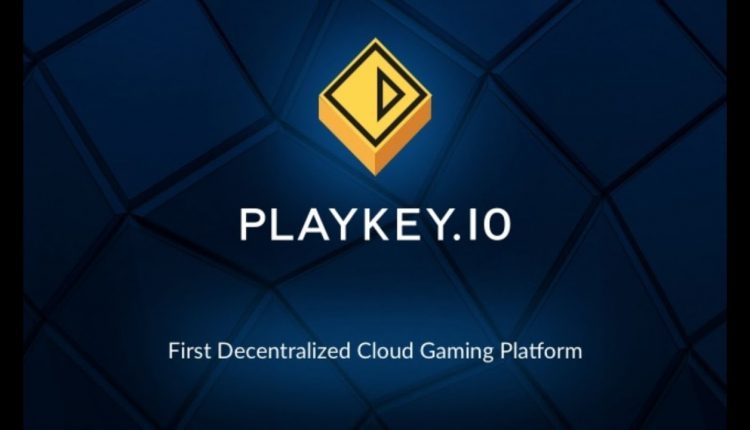 Building a decentralised game streaming service
PC gaming is certainly not a cheap hobby.
The average cost of a gaming PC ranges from $1,000 to over $3,000 which can make it a significant challenge for younger players. While consoles offer an alternative, many gamers prefer PC gaming.
With the only existing options being either buying a costly pre-built computer or building it from parts, the only alternative is borrowing, which is what Playkey hopes to provide for its end-users.
What is Playkey?
Hailing from Russia, PlayKey specialises in delivering a cloud-based game streaming service through its platform.
Users will be able to access games from sites such as Steam, Origin and UPlay, meaning that any games that players have on these platforms will be available to stream on Playkey.
How it works
With servers based in Moscow, Frankfurt and London, Playkey provides users across Europe and within Russia.
When accessing and starting up their game, the user taps into one of Playkey's centralised servers, this means that the server deals with all the processing demands.
The information is then submitted to the cloud and streamed to the user's computer and, as a result, isn't impacted by the individual specifications of the subscriber's hardware.
The only requirements needed from the user are:
5Ghz WiFi or preferably an ethernet based internet connection
Use a 50mbps internet plan or better
Switch off all background downloads
Steps to decentralisation
As part of its broader roadmap, Playkey recently introduced its own virtual token called the 'Playkey Token' (PKT).
When speaking to the company's CEO, Egor Gurjev, he expressed the desire for the token to become the currency of choice for the platform's ecosystem.
Using the tokens mean that any transaction is immediately cheaper than paying for anything using a fiat currency
Subscribers have the option of either paying in their home currency, or in PKT.
The hope for Gurjev is that with the introduction of decentralisation the tokens will increase in value and become the primary currency used.
In 2018, Gurjev stated that Playkey wanted to introduce miners to the platform, allowing for them to earn PKT in exchange for loaning out the processing power of their computer hardware.
The Playkey CEO, in referencing Finland as a consumer base, spoke of the advantages for miners in that country of working with PlayKey in participating in a more reliable income stream.
While this system will only be a smaller percentage compared to its existing servers, it has the potential to provide flexibility to the platform's coverage.
And don't forget to follow BlockchainGamer.biz on Twitter, Facebook and YouTube. You can also check out our Telegram news-only feed.