Why AppCoins is giving away $10,000 weekly to devs supporting its APPC token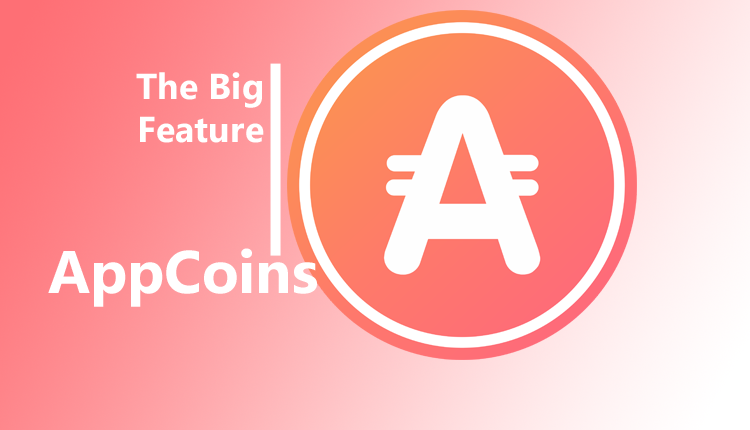 Kickstarting app stores onto the blockchain
One of the key elements of any blockchain project is its ability to capture value and then recycle within its economy via use of a token.
Simply put, too many non-blockchain projects struggle with monetization because most users don't – or can't – pay for access, hence the rise of the ad-funded model that sees companies monetising users in ways the users don't always fully understand.
At present, the vast majority of users of mobile games and apps don't or can't spend money.
When it comes to Ethereum-based app store project AppCoins (APPC), however, the value exchange is clear.
At present, the vast majority of users of mobile games and apps don't or can't spend money. This maybe because they don't have access to credit and debit cards – they're either unbanked or too young – or they don't think what's on offer is worth spending money on.
AppCoins looks to solve that problem as it connects the advertising business model directly with users via its Proof of Attention protocol. This is a check to ensure that if an advertiser is rewarding users with APPC tokens to download and play its game for two minutes, they actually play for two minutes.
Then users are rewarded with tokens they can use to buy games or IAPs. Significantly AppCoins has ensured these can't be cash out for fiat, and hence will be maintained within the ecosystem.
AppCoins – up and running
So far, so whitepaper you might be thinking, but having raised $18 million during its 2017 ICO, AppCoins is also making strides to get its technology into the real world.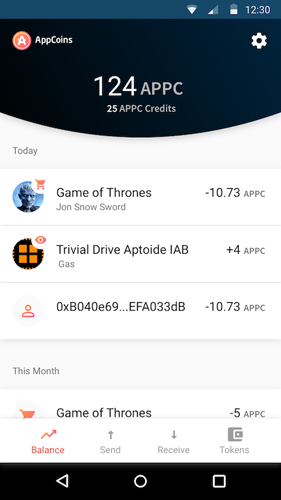 The App Store Foundation is the organisation that will be driving AppCoins' adoption in future.
Signed up partner include Mobile Streams, Cherry Mobile and Android app store Aptoide, which has 200 million users, mainly in China, Brazil and south east Asia.
It kickstarted the whole AppCoins project and is already distributing games that have integrated APPC as a payment system.
The Foundation is also supporting this activity with a weekly incentive program that shares out 125,000 APPC (worth around $10,000) to participating developers.
And it's this sort of activity that should see AppCoins gaining momentum into 2019 as partners such as Aptoide look to transition their existing user base.
Of course, there are plenty of challenges still to overcome, not least educating people how the value system works and how to use a wallet.
AppCoins currently has a separate demo mobile wallet app – AppCoins BDS on Google Play – but no doubt partners will be looking to integrate that sort of functionality within their own projects over time.
At this juncture, it's also interesting to note AppCoins isn't the only project looking to combine blockchain and app stores. ALAX is a joint venture between Chinese mobile game publisher Dragonfly and Swiss blockchain outfit Decent, while MOO Store is the project from CloudMoolah and game tech company Unity.
Maybe Apple and Google should be looking over their shoulders!
You can find out more about AppCoins via its website.
And continue the discussion in our Telegram group and don't forget to follow BlockchainGamer.biz on Twitter, Facebook and YouTube.