Moonify enter new partnership with BitCrystals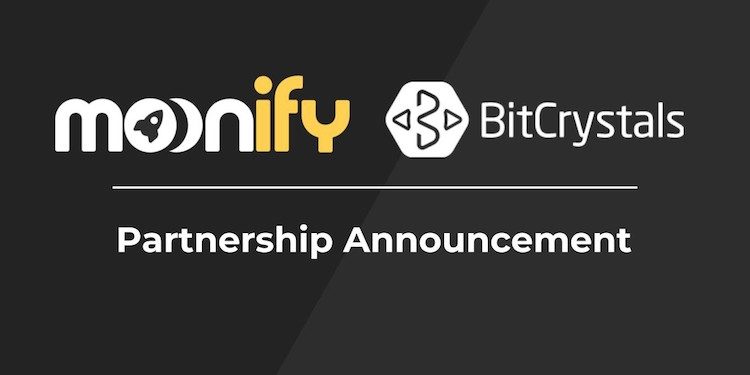 It's new exposure for both companies
Things are getting interesting for Moonify.
This week has seen the new announcement that it will be partnering up with BitCrystals. For traditional users of Moonify, this means that the BitCrystals token (BCY) will be available through its back-office.
While encouraging a greater level of variety for users of the former. For the Swiss-based BitCrystals, it allows for its native token to engage in far more exposure.
According to Andy O'Shaughnessy, the partnership between the two is mutually beneficial, and one that Moonify is particularly excited about.
"EverdreamSoft/BitCrystals has been a pioneer of Blockchain gaming since 2015 and Moonify is very proud to collaborate with them. We sincerely hope our new feature will help BCY get the adoption it deserves," he says.
For more information about Moonify.io, visit the website.
Blockchain Gamer Connects  – London Registration 2019 – PGConnects – London
Continue the discussion in our Telegram group and don't forget to follow BlockchainGamer.biz on Twitter, Facebook, and YouTube.