Braavos raises $10 million in financing for its self-custodial digital wallet on StarkNet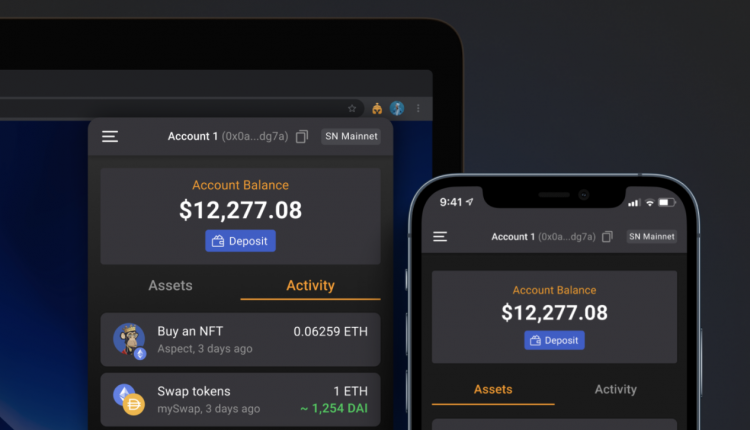 Running on top of StarkNet, Braavos has announced the successful completion of a $10 million funding round for its self-custodial wallet. Led by Pantera Capital, with participation from Road Capital, BH Digital, DCVC, Crypto.com, Matrixport, and Starkware— the funding round is a record high for the StarkNet ecosystem. 
Established in 2022, Braavos stands out as an all-in-one crypto asset management solution for StarkNet—an Ethereum layer-2 ZK Rollup—offering a smart contract-based wallet that provides users with enhanced security and UX features. Leveraging advanced cryptographic, the digital wallet empowers users with self-custodial solutions, along with a highly intuitive user experience.
Braavos was founded by Motty Lavie (CEO), Abraham Makovetsky and Yoav Gaziel, under the strong belief that people should be sovereign on their assets and hold at least some money in self-custody, while recognizing that self-custodial solutions today are extremely intimidating for everyday users.
Braavos uses Ethereum and the StarkNet scaling solution along with this cryptographic setup. Doing so jointly increases overall security, while cutting down on transaction fees that conventionally represent an obstacle to broader user application.
Through Braavos, users can connect to dApps; utilize Braavos' built-in exchange; review transactions in a self-explanatory way via Braavos' Transaction Explainer functionality; as well as traditional wallet features, such as securely transfer/receive ERC20 tokens and convert to USD; browse NFT collectables (images, music, and video); and access developer tools to help developers build and test their apps using the wallet. Utilizing the power of smart contracts, Braavos has several novel and innovative features in the pipeline to provide unrivalled wallet utility to users.
At the moment, the wallet is available as an extension on Web, including iOS and Android devices.
For more information, check out the Braavos website.