Sebastien Borget on how The Sandbox is building a new digital nation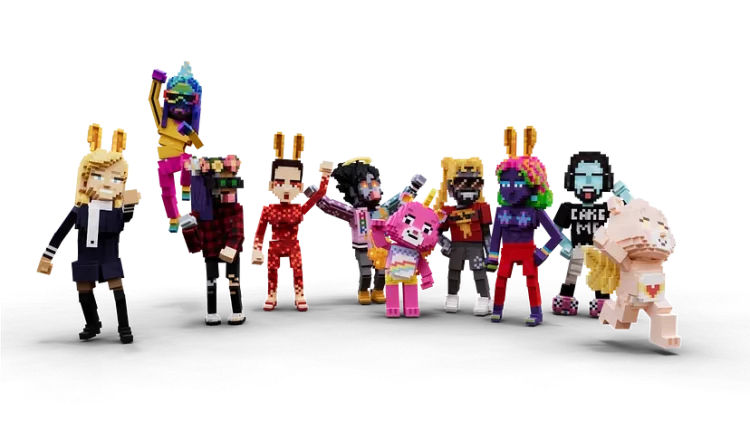 Always more than just a blockchain game, and most recently enriched by significant TV collaborations and other cultural experiences, becoming a social hub, game builder, advertising channel and educational centre, The Sandbox has become the biggest playground by far in web3.
But what are the core values of the project? What has the team learned from its audiences, the Alpha Season 3, and what can we expect from The Sandbox in the future?
With these questions, and more, BlockchainGamer.biz checked in with The Sandbox COO and co-founder Sebastien Borget.
BlockchainGamer.biz: Most recently, The Sandbox wrapped up its Season 3 events. What did you learn from the experience?
Sebastien Borget: We brought over one million unique players to the metaverse in 2022, including 360,000 during our Alpha Season 3 event alone. We continue to drive audiences to discover this new format of avatar-centric entertainment where players can express themselves and socialize in an immersive and inclusive environment.
Our main takeaway is that people are immersing themselves in The Sandbox for the wealth of already-available content, the engaging quests, and the gamification mechanics with leaderboards. Socializing is also a key driver behind returning players. We're seeing new friendships and connections being nurtured as The Sandbox increasingly becomes a giant virtual playground where players' favourite content is being remixed with user-generated content.
We found that people love to explore, be exposed to new cultures and environments, and engage in environments that are rich in music, fashion, sport, and entertainment. The importance of digital identities is also at the core of the player experience. People love to play and be represented as celebrities like Snoop Dogg and Steve Aoki, as well as their favorite web3 NFT collections such as Bored Ape Yacht Club, Nike's Clone X, Cool Cats, etc.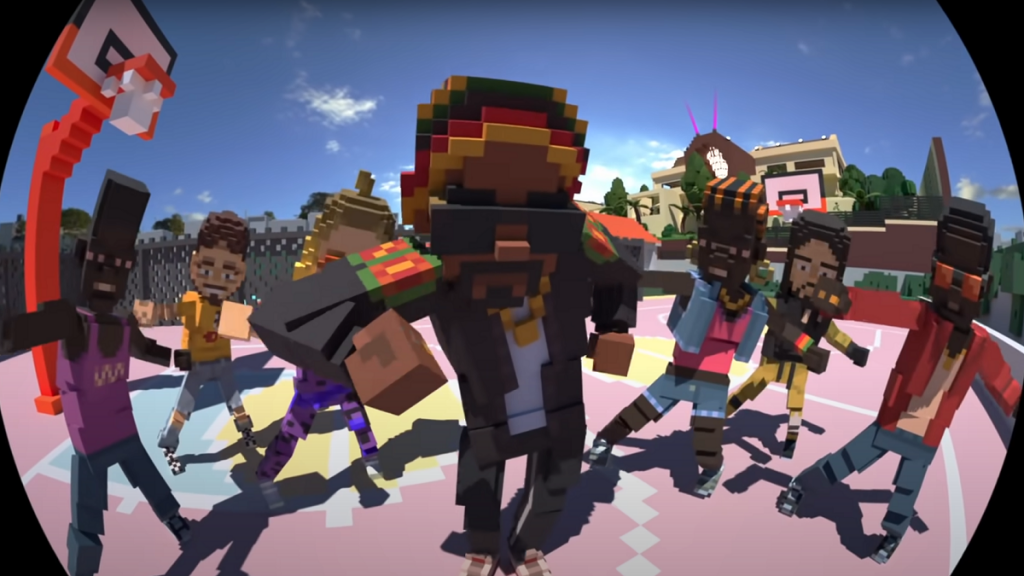 We have also continued improving our Game Maker and no-code creation tools in order to expand the possibilities of the metaverse and add more diversified gameplay. We're still in an early phase, but the results are very promising as players spent over 80 minutes in The Sandbox on average per day during our Alpha Season 3.
In April, The Sandbox partnered with Open Campus for decentralized learning, will we see more educational partnerships?
In the early days of The Sandbox, people used the mobile game to teach STEM topics in a fun, engaging way through gamification. As the game evolved into the platform that it is today, education remained a core passion of our development strategy. This is an area where the metaverse can positively impact the world. Our goal is for The Sandbox to be the place where learning comes to life in meaningful ways around the world, and our recently-launched Mega City 3 is the newest manifestation of that desire.
The next generation of young players will be metaverse natives.

Sebastien Borget
Hosting pioneers of virtual learning like Meta MCDH and students from Ho Yu College, Mega City 3 is a celebration of the next generation of virtual education. This neighbourhood is designed to foster education, arts, culture, and entertainment, and our partners will work to promote creative industries and provide immersive learning experiences on design, technology, ESG, decarbonization, and more!
More generally, how do you think The Sandbox's positioning as the place where brands enter the metaverse is working?
We've opened the metaverse to brands like Warner Music Group, Gucci Vault, Ubisoft, and many more. We actually just celebrated an incredible milestone – despite the crypto bear market, in the past year, we've scaled our ecosystem from one original avatar collection to ten original and about 60 external collections. It's a true testament that we have a healthy, growing ecosystem across the globe.
The most popular experiences in Season 3 were Avenged Sevenfold and The Walking Dead. Why do you think these brands were so popular? Does this tell us anything about the tastes of The Sandbox audience?
We've found that The Sandbox community is receptive to fun, engaging experiences across the board. The cool thing about the metaverse is that all these diverse ways to engage can be found wherever you click on a LAND on the map – here's a Paris Hilton experience, that looks fun. And over here, there's an original experience created by a small, passionate team.
It's a win-win when we partner with external brands. For them, we're exposing their world to a digitally-native audience around the world. And for us, they're bringing new players into The Sandbox, perhaps for the first time. That kind of synergy drives our momentum.
To date, The Sandbox has been very brand-focused, but can you talk more about how opening up the platform to all LAND NFT holders will enable wider user-generated content and potentially a broader range of experiences too?
We've always featured a lot of content from independent creators and studios, and this is going to ramp up even more. We're aiming to launch self-publishing by Q3 of this year, which will enable owners to open up their LAND to engage communities and monetize their LAND.
Our goal is for The Sandbox to be the place where learning comes to life in meaningful ways.

Sebastien Borget
Self-publishing will start shaping a very different public perception of what The Sandbox can do. It will become more and more UGC driven as time progresses, and the number of open experiences will greatly increase, making the platform more diverse and more packed with content to engage with.
We're looking forward to all the new use cases and feedback that will drive new upgrades for our creative tools. Through upgrades, creators will be better able to build social experiences, multiplayer gameplay, and visual graphics in the metaverse.
In terms of the data you're seeing, which countries do you feel are currently more accepting of the metaverse?
The metaverse is a global phenomenon, and we're building a new digital nation where all participants are citizens represented by their avatars. We're seeing our audience split as
40% in Asia, especially in Korea, Japan, Hong Kong, and Thailand,
35% in EMEA, and
25% in America.
It's less about where you live than what you're interested in. The next generation of young players will be metaverse natives. Just as Gen Z can't imagine life before phones, they won't be able to imagine life before the metaverse.
We're building our platform to reach this metaverse-native audience around the world, no matter what continent or country they happen to be born in. Decentralized and immersive digital platforms such as The Sandbox allow users to develop a sense of belonging that relates less to their geographical location or nationality and more to their cultural identity and interests.
What are some factors that are hindering mass adaptation of blockchain games, and how do you hope to overcome these in The Sandbox?
We see one of the primary hindrances to mass adoption as friction as we evolve into a world where blockchain technology is ubiquitous. Factors such as software learning curves or an onboarding process to use a crypto wallet for the first time are getting better, but we want to make the first-time user experience better and better.
In The Sandbox, anyone can participate as a creator by downloading our creation tools, VoxEdit and Game Maker. Both are free and easy to use, as they require no coding experience to create complex and immersive experiences. They're a foundational element to the fun in The Sandbox, like the contests and game jams currently available to players.
To smoothly onboard brands such as Gucci, Paris Hilton, and Ledger as they enter The Sandbox, we have a team of account managers supporting brands in their day-to-day production pipelines to help ensure that they achieve their goals. We have also consistently launched new web3 tech solutions focused on extending brand possibilities in the metaverse and diligently maintain a comprehensive Partners Directory that tracks ongoing developments.
Recently, we launched a new development to help usher in the next wave of adoption. New users can now create an account at The Sandbox by using only email and password – no web3 wallet is required. This update provides less friction for non-crypto users while also forming a web3 onramp for them, as connecting a wallet after registration can be completed at any time.
The Sandbox can be downloaded worldwide for free at sandbox.game and keep up-to-date on its news via our rolling partnerships article.
And don't miss out on any news from the blockchain games space: follow us on Twitter and connect with us on Linkedin.