Crypto Unicorns launches new mobile games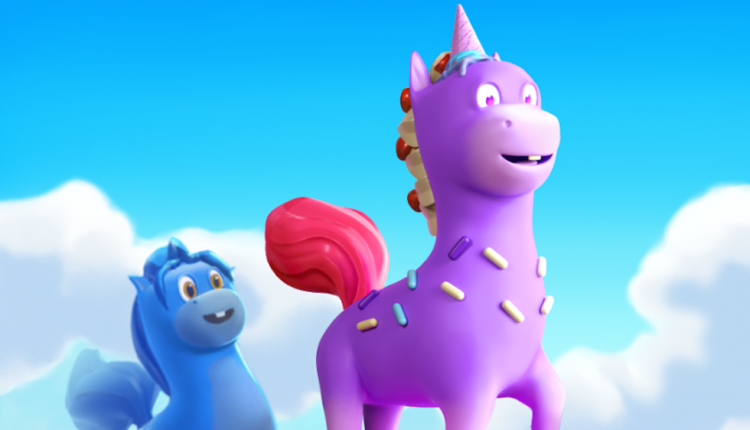 US developer Laguna Games has launched Unicorn Party, an IP extension to its existing blockchain game Crypto Unicorns, that it hopes will greatly expand its audience.
Notably, Unicorn Party is a portfolio of casual real-time multiplayer and mobile-first games offering more accessible gameplay than the main resource farming and jousting loops in Crypto Unicorns, the browser-based game that's been live on Polygon blockchain since May 2022.
The first game to go live is Bumpercorns, a battle royale-style game, in which your mission is to bump all the other players' unicorns out of the arena. It is now live for Android devices and via browser.
Also announced is Mob Run, an io-style game in which players collect and steal gummies from each other. This is expected to go live sometime in July.
In both games, players' ranking on the leaderboard will be rewarded with Crypto Unicorns' RBW token. These will only be available to players with a Crypto Unicorns NFT, although there will also be a free-to-play option for players to try out the experience before setting up a wallet.
More generally, Crypto Unicorns claims lifetime trading volume of over $45 million-worth of land and unicorn NFTs, with over 140,000 individual unicorns created by players, generating over $9 million-worth of trading volume.
"By expanding the Crypto Unicorns' ecosystem with innovative casual genre games, Laguna Games is playing a key role in bridging the gap between web2 and web3 gaming audiences," said CEO Aron Beierschmitt.
"Unicorn Party creates accessibility for a wide range of players while embracing the exciting opportunities that decentralized technologies offer. We're thrilled to continue building upon this vision and bringing even more fun and engaging experiences to the crypto gaming world."
Find out more at the Crypto Unicorns' website.
And don't miss out on any news from the blockchain games space: follow us on Twitter and connect with us on Linkedin.