How GammaNow hopes to grow from distributed processing to blockchain rewards
PCs for hire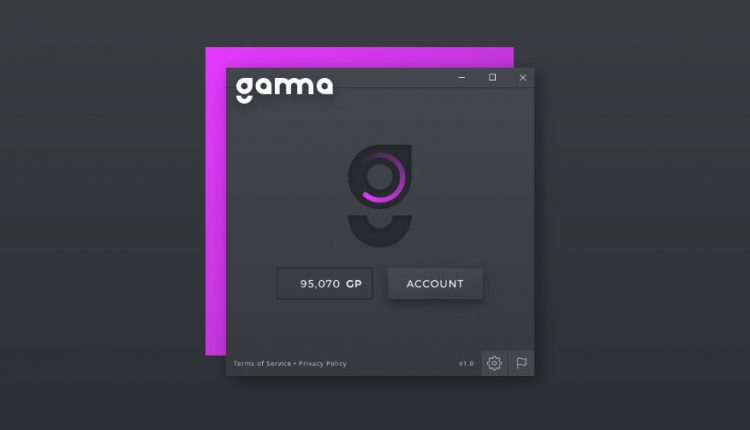 US startup has raised $2.5m to build a platform to reward gamers
While Bitcoin mining costs hundreds of thousand of dollars in terms of hardware and operations, there are plenty of blockchain startups looking to harness market enthusiasm for emerging cryptocurrencies.
One such is GammaNow, a desktop app that uses the spare resources of any common-or-garden Windows PC to perform distributed processing, rewarding users with its own currency Gamma Points.
You install GammaNow and it stays out of sight and only starts working when you're not using your PC
Founded in July 2017 by Gabriel Schillinger and Sam Snyder, the spark of inspiration came from an interest in crypto mining and the realization most gaming rigs had good enough GPUs and gamers were easy to incentivize.
Combining the two resulted in GammaNow, which is pitching itself as a reward platform for gamers, although Schillinger and Snyder have more ambitious plans too.
"We're currently in closed beta and the process is very simple," Snyder explains. "You install GammaNow and it stays out of sight and only starts working when you're not using your PC."
Moving your mouse or hitting the keyboard stops the process and you can work or play as usual.
Processors for hire
This ease of use extends to what the GammaNow platform is actually doing.
Snyder says while mining cryptocurrency is currently the most valuable option, the system can handle any distributed processes including academic or medical research.
At present, users don't have the option of choosing or getting visibility on what tasks are being done. Similarly, even when mining cryptocurrency, one advantage of GammaNow is how it acts as abstraction layer. Whatever you're doing, you're rewarded in Gamma Points, not cryptocurrency so there are no issues with wallets or tax.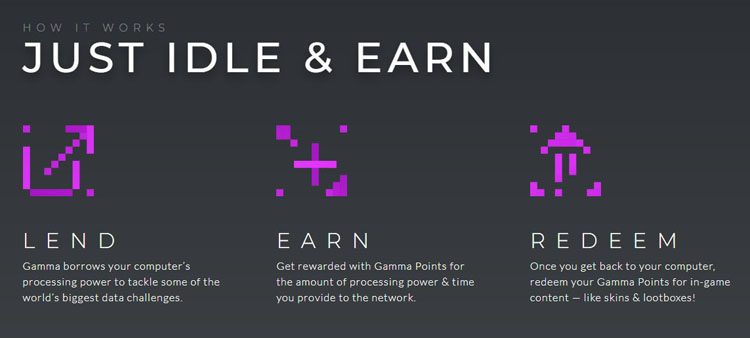 In terms of what you can do with those points, it's early days so the only three supported games are Hearthstone, League of Legends and Overwatch. You can currently redeem your Gamma Points at the rate of about 1,000 points per dollar for card packs and loot boxes. Future rewards could include Steam credits, tickets to esports events and gaming merchandise, Snyder says.
As to how much you can earn that obviously depends on your PC and how long you're using GammaNow for. Snyder reckons from 50 cent to a few dollars a day is reasonable, although early adopters are also being rewarded with 5,000 points for signing up.
First things first
As for the long term plan that's to extend the concept into the blockchain, potentially making Gamma Points its own cryptocurrency. 
To enable this, it recently closed $2.5 million seed round supported by the likes of Japanese mobile outfit GREE and Chinese mobile publisher iDreamsky, as well as industry veterans such as Unity co-founder David Helgason, Zynga president Mark Pincus and Guitar Hero creator Kai Huang.
Clearly GammaNow will need more resources to fulfil its long term goal but for the time being, the 8-strong team, which is managed from the US with engineering based in Santiago, Chile, is looking forward to its public launch, expected sometime this spring.
You can download the desktop app for Windows PCs from GammaNow.com.