Why mobile big hitter Stick Cricket is heading to the blockchain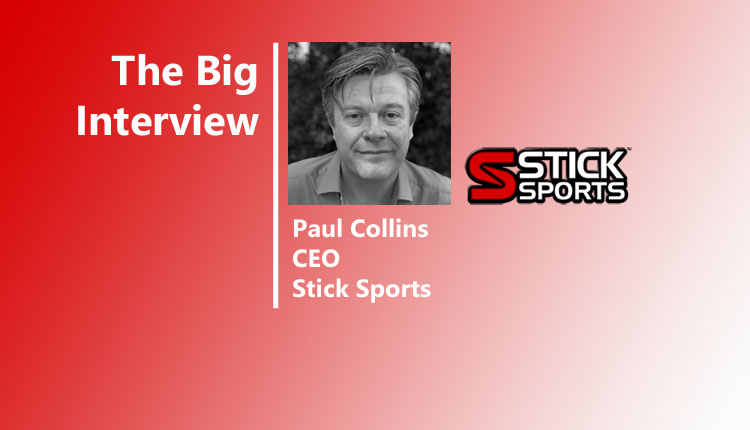 Stick Sports CEO Paul Collins explains
As with many entrepreneurs entering the blockchain gaming space, Paul Collins reckons he's seen it all before.
"We were early into mobile, and early enthusiasts for free-to-play," says the CEO of UK developer Stick Sports of the company's recent successes.
"We already have a community, but they don't care about blockchain. They care about the game. That's vital for us: always game before blockchain.
Now that experience is being bought to bear with the news the company's prime brand Stick Cricket is coming to blockchain. And Collins is very clear why.
"There has always been a lot of off-platform item trading in gaming," he says.
"With blockchain, the clear advantage is this becomes transparent. Asset ownership is no long reliant on the developer or a marketplace.
"And that really resonates with us. We're already selling $30 bats. It's a lucrative business."
Using blockchain to create value
Given the amount of activity that's happening when it comes to enabling blockchain-based in-game item trading, the thrust of Collins' argument is hard to refute.
And, significantly, it's companies with mobile game experience – Reality Gaming, Alto, Stick Sports etc – that have been some of the quickest off the mark despite the challenges of working with platform holders such as Apple and Google.
Nevertheless, Collins is an enthusiast, talking about how in-game items will accrue value, both in terms of the attributes embedded into their creation, but also in terms of how in-game activity will boost it.
"I can imagine players renting or lending out their bat to another player who will use it to win a championship, and all that history will be logged on the blockchain," he explains.
"Similarly, if a player knows he can resell a $30 bat for at least $20, maybe they'll spend $100 on a bat they hope to make more valuable.
"That's why I think blockchain will change the business as much as free-to-play did."
At this point, it's worth recalling that annual global sales from mobile F2P games went from zero dollars in 2010 to over $50 billion in 2017. It's now the biggest single category in the entire games market.
Game before blockchain
Of course, this predicted trajectory doesn't mean making a success of such blockchain games will be easy. Collins argues it will require as deep a rethink of how in-games economics works as did the rise of free-to-play games.
Equally important will be ensuring blockchain is accessible to everyone who wants to play. Certainly he thinks the current blockchain game standard of requiring Metamask won't scale.
"Requiring players to have a [crypto] wallet is a limiting factor that won't work for a game like Stick Cricket that has 450,000 daily active users."
Requiring players to have a wallet is a limiting factor that won't work for a game like Stick Cricket.
"We're bringing the blockchain to games, not games to the blockchain."
In this way, the blockchain-enabled version of Stick Cricket, which will likely run on Ethereum, won't require players to set up a wallet. But if they know what they're doing, players will be able to transfer assets in and out of the game's in-built soft wallet. There will also be a companion marketplace app for those are more interested in item trading.
It's an approach that's already seen success with the likes of blockchain community site Refereum and item marketplace WAX.
Collins says he doesn't expect to have any issues with Apple or Google app store rules either.
"You can't offer something via crypto that's an in-app purchase without giving the platforms their 30%. But what we're doing isn't an alternative to in-app purchases. It's separate, " he says.
Preparing for Indian Premier League
In terms of what happens next, Collins is planning for a token sale in September, which will run alongside an item sale.
Items bought will be usable in the current version of Stick Cricket – Super League – but the first game to properly integrate the items and tokens will be the next version of Stick Cricket, which is timed for an April 2019 release alongside the next season of the Indian Premier League.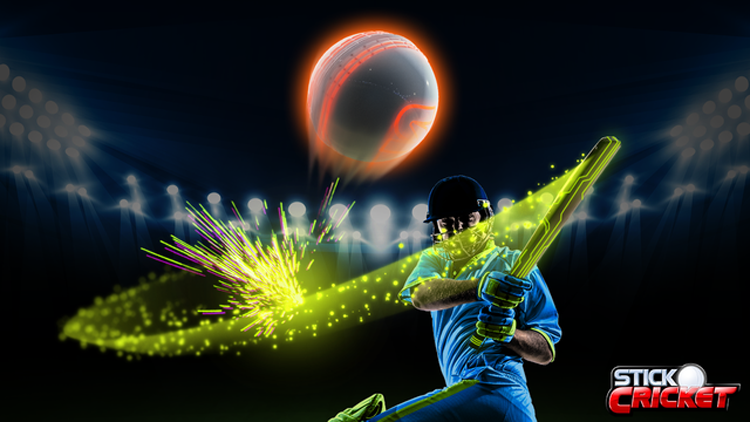 Collins says this duel approach is being taken to satisfy the dual requirements of fund raising via investors and building awareness amongst players.
"We already have a community for our games, but they don't care about blockchain. They care about the game," he emphasises.
"That's vital for us: always game before blockchain."
You can find out more about Stick Cricket's blockchain adventure via its website and Medium posts.
And continue the discussion in our Telegram group and don't forget to follow BlockchainGamer.biz on Twitter, Facebook and YouTube.