Plague Hunters – the first blockchain game for PlayStation 4 is announced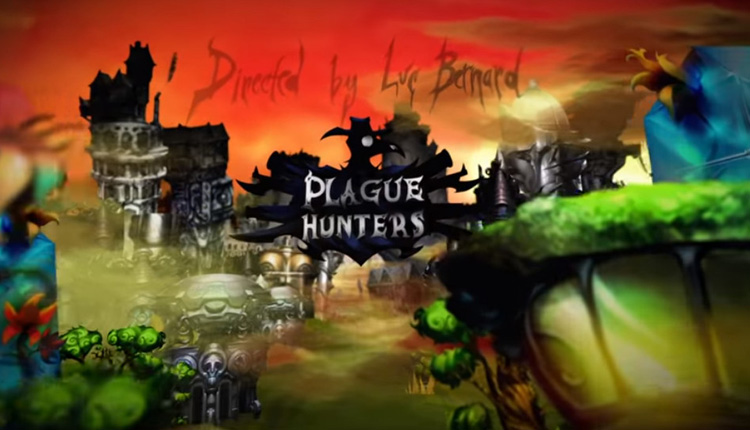 Luc Bernard explains the vision
Plenty of blockchain game developers have highlighted their desire to get games onto consoles but US dev Arcade Distillery has managed to get official approval (if tacit) from a platform holder.
As eagle-eyed views of the teaser reveal video for its forthcoming PS4 Plague Hunters game on the PlayStation YouTube channel will have noticed, this is a game that features the ability to "trade hunters on the blockchain with other players".
"We were doing a small work-for-hire gig for a blockchain game company that died fast," explains Arcade Distillery's CCO Luc Bernard of his introduction to the sector.
"We understood what's awesome about blockchain, but everyone was coping CryptoKitties. It's cool but very specific. So we thought we can make a blockchain game for consoles. And that's what we've done."
Knowing the right people
With a long history in indie game development, both on mobile and more recently on consoles, Arcade Distillery's great advantage compared to most blockchain game companies is it has the experience and relationships to get Plague Hunters developed and approved for PlayStation 4.
"We know other developers are working to do this but we wanted to prove we were first, which is why we got the video up on the PlayStation YouTube account," Bernard laughs.
Currently the game – effectively a reworking of 2017's Plague Road – is scheduled for release in Q1 2019, with versions also in development for Switch and PC, with mobile and perhaps even Xbox to follow.
Labelled by Bernard as a turn-based strategy RPG with some PVP elements but mainly focused on single player, the metagame will see players collecting and upgrading characters – called Hunters – plus the opportunity to trade them via a blockchain-based marketplace, which will be cross-platform and accessible from all game clients.
we thought we can make a blockchain game for consoles. And that's what we've done.
Significantly Plague Hunters will also be free-to-play and console players will be able to play the game without using the blockchain marketplace, or if they do, without setting up wallets, unless they want to.
But more than just being a game, Plague Hunters is also a tech demo of Arcade Distillery's underlying blockchain platform, which it hope to licence out to other developers.
Helping out in that vision is advisor Liam Glennon.
"CryptoKitties has demonstrated the power of NFTs but there's little utility in browser games," he argues.
"But bringing blockchain to the console audience provides the catalyst."
What's next?
Of course, as with many blockchain projects not actually live, there are still some uncertainties surrounding Plague Hunters.
For one thing, Bernard won't go into too much detail about how the blockchain elements of Plague Hunters made their way through Sony's approval process.
"If we let everyone know how we did it, no-one will license our tech," is his response, before adding the game confirms with all of PlayStation's terms and conditions.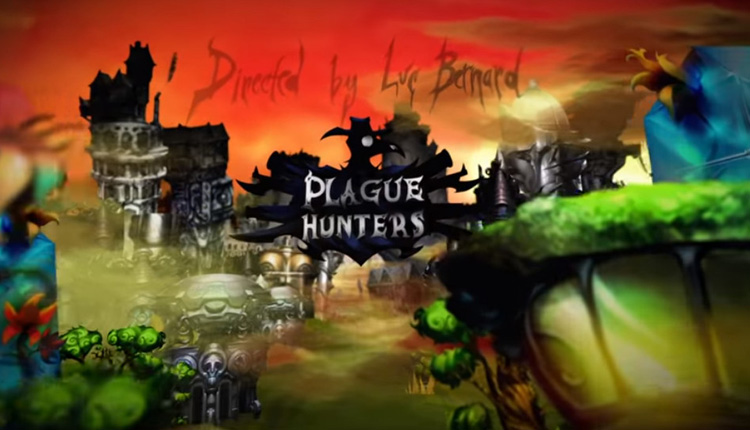 "And some of the things we're doing will please the console companies," he says.
Similarly, while the current plan is to run on the Ethereum blockchain in conjunction with a sidechain, other opportunities are being considered.
This decision could also influence the project's long term funding.
"We're exploring a token sale, which could be for a utility token or because of the licensing element could be a security token," Glennon says, adding this will likely depend on the regulatory environment. In the meantime, Arcade Distillery is pursuing a private fund raise.
You can find out more about Plague Hunters via the Arcade Distillery website.
And continue the discussion in our Telegram group and don't forget to follow BlockchainGamer.biz on Twitter, Facebook and YouTube.