Neon District's Founders Sale starts strong, raising over $57,000
Neon District has been hammering away at milestones this weekend.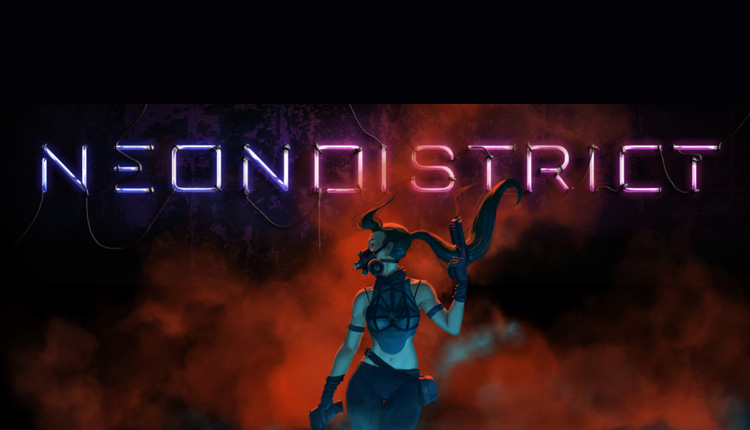 Blockade Games and its team ought to be in good spirits this weekend!
Companies always have to deal with the inevitable gamble of putting itself out there and obtaining investment. For Neon District, it at least has the advantage of selling to a very optimistic waiting list. As of March 28th, it began its Founders Sale, and the results have been overwhelmingly positive so far.
According to eagle-eyed users, Ethereum transactions within the first 44 minutes of the sale made up 23%  of transactions on Ethereum.
In 44 minutes, @neondistrictRPG's Founder's Sale has breached 23% of Ethereum transactions over the past 6 hours. pic.twitter.com/bt7T0augXs

— Ben (@cybourgeoisie) March 29, 2019
Over the course of the weekend of 29th-31st, this initial success carried on, hitting some significant milestones throughout. It only took the team roughly 16 hours before hitting over $30k in sales, thanks to its very enthusiastic fan-base.
Specifically, thanks to its first wave of Founders, of whom managed to raise the highest proportion of points. Meaning that these 17 users were there to capitalize on some exclusive NFTs.
Founder's Sale Update: We've raised 200+ ETH (~$30k) in 16 hours with only 17 buyers. Top 20 on waitlist had first access. The sale opens up to the next tier of buyers at noon ET today. We unlock the Boss Auction at $50k. Address to watch: https://t.co/SscasqP0gx

— Neon District (@neondistrictRPG) March 29, 2019
As of now
The Neon District team has since provided some new updates on both the sale, and Season One. According to the latest stats from EtherScan, it has officially raised over $57,000 (404 ETH). Along with this impressive milestone, the remaining users with a Founders Key will now have access to the sale.
As a result, will likely see this amount increase significantly before the conclusion of the sale. Hitting the $50k point also means that the Season 0 boss is also up for grabs for those with the capital to seize it.
The ND team has also announced that Season One will be backed by RippleCoin in a very recent statement on its social media.
Neon District is now a proud member of the XRP Army! Season 1 will be powered by Ripplecoin! 🥳🍾🚀

— Neon District (@neondistrictRPG) April 1, 2019
With an ongoing, highly successful sale going on, the team is well within its rights to a good sense of humour too.
For more information on Neon District, visit the website.
---
And continue the discussion in our Telegram group and don't forget to follow BlockchainGamer.biz on Twitter, Facebook, and YouTube.