Quick! This is your last chance to save up to $450 on Blockchain Gamer Connects Hong Kong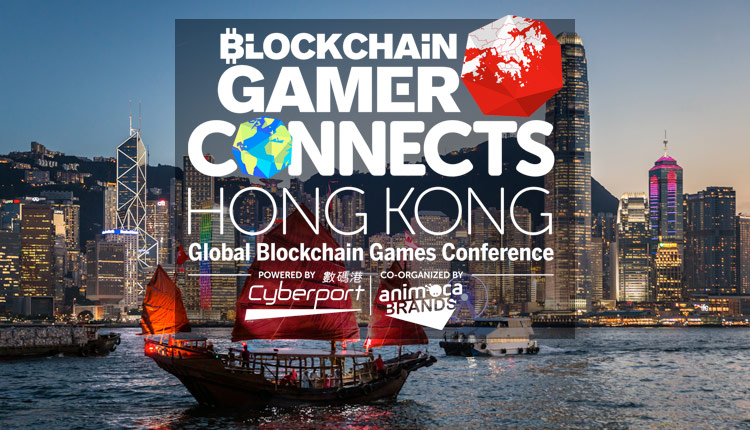 Super Early Bird offer for July's two-day B2B conference ends TONIGHT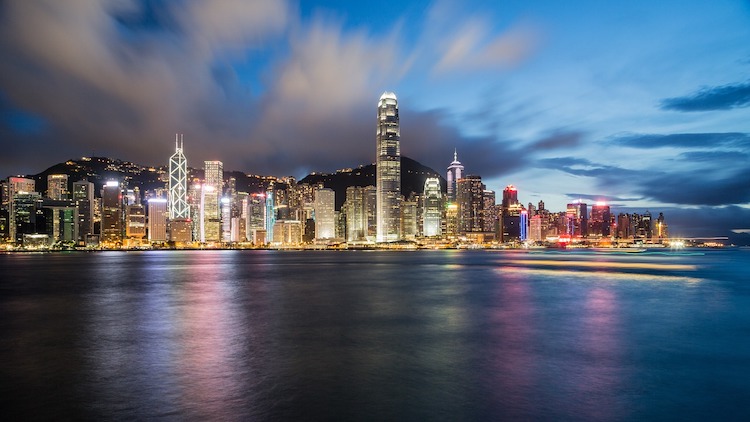 This is the last chance to save up to $450 on the price of tickets at July's Blockchain Gamer Connects Hong Kong. Super Early Bird prices end at midnight tonight (May 9th), so don't miss the boat and book now!
In Hong Kong, 750 delegates will gather at Cyberport to hear from 125 of the world's leading authorities from the blockchain and mobile games industries.
Filling 15 wall-to-wall conference tracks across both days of the expo, July 17-18, they will share their insights on topics from trends to monetisation and everything in-between.
You can check out some of the amazing speakers here.
Your ticket will get you into both shows and all 15 conference tracks.
Indie Pitches, opportunities to meet with investors, free meeting scheduler and party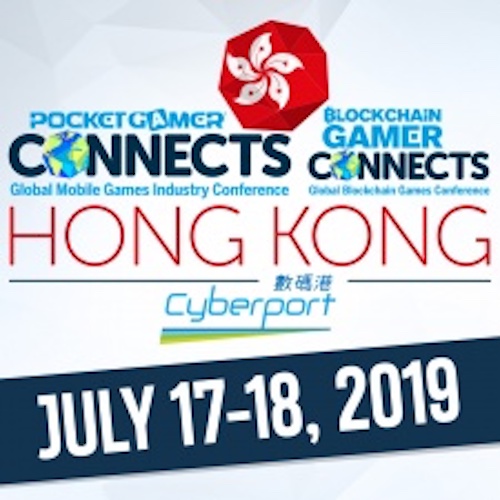 We're proud to say that no other event puts you in touch with the entire mobile gaming industry like Pocket Gamer Connects.
We give you the tools to keep networking in and out of the conference.
From our online meeting scheduler – free to all delegates – to the SpeedMatch sessions that pair developers with publishers in a series of speed-dating style meetings, Pocket Gamer Connects helps you make the connections that are crucial for your business.
The Very Big Indie Pitch will give indie developers the chance to showcase their games to a panel of expert judges for the chance to win prizes worth thousands of dollars.
New for 2019, Investor Connector pairs pre-selected applicants for one-on-one meetings with investors looking to spend the right kind of money in the right sector.
And if that doesn't sound tempting enough, you can also join us for our Global Connects Party on the first night! Free to all delegates, if you fancy carrying on the networking until late while enjoying a free bar, finger food and music, then this party will be the one for you.
Want to speak to our audience?
If you're a class leader in your field, then we'd love for you to speak to our delegates. Not everyone gets to take to the stage at our events, but why not talk to us today to find out if you could address the highly targeted games industry audience that will be at PocketGamer Connects Hong Kong? Fill out this form today to find out more.
We're also looking for speakers later this year around the world, including Helsinki in September and MENA in November. If you'd like to speak at any of our international events, get in touch now!
Save money – book now!
If you want to attend the first ever Pocket Gamer Connects Hong Kong, then don't miss out on this amazing opportunity to save up to $450 and book now!
---
And continue the discussion in our Telegram group and don't forget to follow BlockchainGamer.biz on Twitter, Facebook, YouTube, and now on Reddit, and Discord!